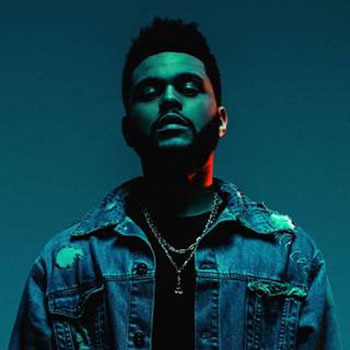 18th March, 2017
10 Things you didn't know about 'THE STARBOY'- The Weeknd
With its new release Starboy, The Weeknd has broken all records enthralling us with his music. The Spotify Hitmaker has always been known for carrying a mysterious aura around him, With the latest release this year, the pop singer shared a few interesting things about his life and the making of The Weeknd.
His new album 'Starboy' has already been : #1 Album on iTunes in 80 countries including India, #1 Album and 'Starboy' reaching #1 Song on Apple Music in India. The artist gained Spotify's Global Chart take over with 18 tracks in the Top 50 with even Breaking the record on Spotify for most streamed artist in 1 day! Featuring Collaborations by Daft Punk, Lana Del Rey, Future and Kendrick Lamar, 'Starboy' is certainly continuing to break records.
Here are 10 facts about The Weeknd that we didn't know about.
1) The Weeknd is a staged named. The Pop Singer's real name is "Abel Makonnen Tesfaye" since he wasn't too fond of his real name while growing up.
2) He chose a stage name, slicing an "e" out of "the Weekend" to avoid a clash with an established Canadian band. While his Record Label is named XO.
3) The Weeknd spend his childhood growing up in Scarborough, a suburb of Toronto, to a family of Ethiopian immigrants of the 1990.
4) After his parent's separation, Abel was taken care of by his maternal grandmother thereby becoming fluent in Amharic and Ethiopian Music.
5) Although Abel dropped out of school at the age of 17 fleeing with his friends in a van, he did not leave Canada until he was 21.
6) The Weeknd has a bodyguard from 'Big Rob' which he inherited from Britney Spears nicknamed Feggans.
7) Following the success of 'Starboy', the musician is already set with his next album to be releasing soon.
8) He often says it was Jackson's music that made him want to be a singer, and the lyrics to Dirty Diana which he eventually gave tribute to in one of his performance.
9) The Musician follows a before concerts rituals where he gets his energy right by blasting Michael Jackson's Off the Wall.
10) His previous obscure hairstyle is inspired from artist Jean-Michel Basquiat.