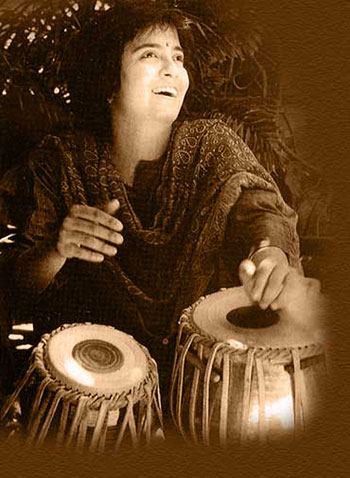 03rd April, 2017
Making it big in the Music industry.
The Indian Music industry is mainly dominated by Bollywood. There is a lot of musical talent in the country, but it is difficult for them to make it in this field if they don't come from a musical background.

"There is no end destination when it comes to music. We are all still making a mark", said Prince, a bass guitarist. "Your previous album may be well received by the audience, but your next album may not. There is no end goal to music and creativity. Not all projects make the same mark globally, which is why every new song, every new album, requires a lot of effort."

Like Prince, Rajesh Thaker, a Hawaiian guitarist also has the same opinion about how you are never complete as a musician. "Music is what I eat, drink and sleep", said Rajesh Thaker. "Passion drives your talent. Your friends and family are secondary in front of music. You tend to lose loved ones in the process of making a mark in the music industry. You have to be strong and keep going passionately to achieve the task you have set out for. You must practice endlessly, and whatever remaining time you have, you must look after your health. I'm still struggling and as a musician you are never complete."

On the other hand, Anuradha Pal, the first professional tabla player talks about how it was difficult for her to reach the position she is at, with nothing but her passion for the tabla and her dedication to music and the support from her family.

"It was really hard for me to make a mark in the music industry. I did not come from a musical background. My parents were both University toppers, and therefore I was good at studies too. But they encouraged me to follow my dreams and that's how I became the first professional female tabla player" said Anuradha. "The struggle was endless, but my passion for the tabla and my passion for music is what made me make it through. I also keep improvising myself and come up with new innovative and creative pieces."

Sheldon D'Silva, a bass guitarist speaks about how being versatile and patient is important when it comes to making a mark in the music industry. "The presumption that one has made it in the music industry itself is false." said Sheldon. "Problems could start at home for some musicians with families that do not support music as a career. Fortunately, I didn't have this issue as my parents were very supportive. It was a little harder for me though as I didn't come from a musical background or family that was well established in the music scene, so I had to pave my way to get noticed."

He adds, "Besides honing my skills to deliver at an optimum level, bass guitar itself is not a predominant instrument in India, so it took me some time to get people to understand the sound and how important bass is to the music, in order for them to incorporate me in different scenarios other than rock and jazz. I realized the only way to survive professionally was by being versatile and the more avenues I could explore the better it would be. The music industry is dominated by Bollywood, the majority of which encourages music that is programmed, lacks live instrumentation or even bass sometimes, making it harder to earn from Bollywood recordings. In India, we still don't have many platforms for new artists and independent music, making it tricky for them to break into the scene. At the end of it all, it's hard to find your voice and make a living doing what you love to do, but you got to strive to do that anyways. Determination, perseverance, patience and faith are crucial to survive."

The problems each musician face are similar. They may be playing different instruments, but they all have had to struggle to make a mark in the music industry. But what has kept them going is an open mind, their passion for their art, their creativity and most importantly patience, knowing that someday they will reap the fruits of their labour.

By Shloka Badkar
Shloka is a die hard caffeine addict. No humans before coffee. A book worm who also chills out with good music, is into writing, dancing and baking. As for Desserts, she just loves them.