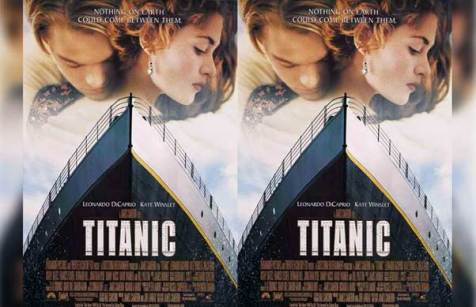 09th May, 2017
10 Films to not miss this lifetime
The Indian Movie Channel(TIMC),a multi-entertainment channel is a great platform for the social netizens, to get the latest news, photo gallery and videos of Bollywood on the self-proclaimed website theindianmoviechannel.com.
Mentioned below are those 10 iconic movies. If you haven't watched them yet, hurry up so you don't miss them!
Sholay
An all time classic Bollywood movie, Sholay has our heart out every time we watch it. We are sure you have mouthed the dialogs from the film many times. The iconic friendship of Jai-Veeru is not the only thing to drool over in the movie but the villainous act of Gabbar is much more of an eye-candy.
The Godfather
An earth shattering trilogy, this flick is not something to be missed. The fictional New York crime family has got everything to crack your nerves, from good looks to heart wrenching action. Al Pacino's transformation from being a reluctant family outsider to ruthless mafia boss is a treat to watch anytime.
Shawshank Redemption
One can learn from Andy Dufresne that one should always maintain the feeling of self worth even when placed in a completely hopeless situation. One of the best prison movies, Shawshank Redemption is the example of great acting and a suspenseful ending.
Black
Catharsis is all you can feel after watching Black. Amitabh Bachchan and Rani Mukherjee have brought out the soul of the movie so brilliantly that missing out on this film is the ultimate crime yoU can commit.
Pulp Fiction
A classic of its time, Pulp Fiction is already claimed as the best film of the century. Now you don't have a reason to miss this one. Punchy dialogs and high strung action is the soul of the film. If you haven't seen Pulp Fiction, you are missing big time.
Titanic
Now Titanic is one film, no one has missed. Still it deserves a special mention in this list because you can watch it any number of times. The tragic sinking of the ship is set out through the eyes of Jack and Rose. How their love blossoms on the fateful ship marks the plot of the epic film.
Zindagi Na Milegi Dobara
Don't we all just fantasize a road trip with friends many times in our life? Well, ZNMD is everything your dreams posses. Three friends, fighting their separate wars but are together to have a life changing experience on this road trip. We bet you will be planning a trip yourself after watching it.
Inception
Inception will have your world upside down. But beware because Leonardo DiCaprio has the ability to steal thoughts from your mind while sleeping. This time he has to place a thought in someone else's mind to embark a plan. Will he be able to do it? You will see.
Life of Pi
A man survives disaster at sea but then finds an unexpected companion in a fearsome Bengal Tiger. Surprising, right? The two survivors find themselves having a connection, both are survivors, and go on with their adventure.
Barfi!
An emotional roller coaster ride, Barfi! makes us realise that love cannot be defined in societal terms of normal and abnormal. Where Ranbir Kapoor wins our hearts through his dynamic acting, we are left speechless by the concept of the film.
These films are not just meant to entertain you but provide you a whole new perspective on life. So don't waste time, lay back and have that movie marathon day today.