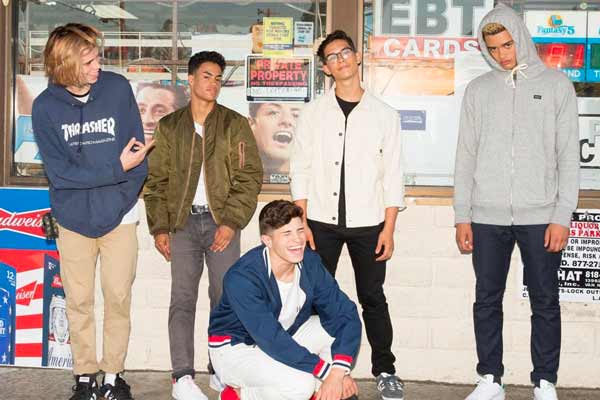 14th October, 2017
5 Things to Know about PrettyMuch, Simon Cowell's new boy band
PrettyMuch is a talented five member boy band put together by music guru Simon Cowell who are quickly making their way onto the music scene.
1) Hail from Canada and the U.S.
Although most of Simon's boy groups like Westlife and One Direction come from the U.K. while these are definitely different. The five teen members include Brandon Arreaga, 17, from Dallas, Texas, Nick Mara, 19, from Englishtown, New Jersey, Zion Kuwonu, 17, from Canada, Austin Porter, 19, from Charlotte, North Carolina, and Edwin Honoret, 18, from The Bronx, New York.
2) Go beyond singing, they can dance and play instruments too
Their Instagram is full of videos that consist of awesome dance routines that make us want to get up and dance with them! Their natural chemistry together is clear when you watch the street dance challenges like the one to "Unforgettable" by French Montana and Swa Lee.
3) They are all really thick and its true
Although the band started not too long ago, the guys seem to hit it off really well and have fun when they're together. They're also rumored to be living together!
4) Their harmonies are incredible.
These guys can sing and they work off each other's vocals and harmonies in an amazing way. They're acapella versions of songs showcase this perfectly
5) Simon is like family.
All five guys were seen hanging out with Simon. The group appeared to be having a good time and while we're sure a lot of their time has to do with getting the band ready for their upcoming music debut, it's still nice to see that they enjoy each other's company!