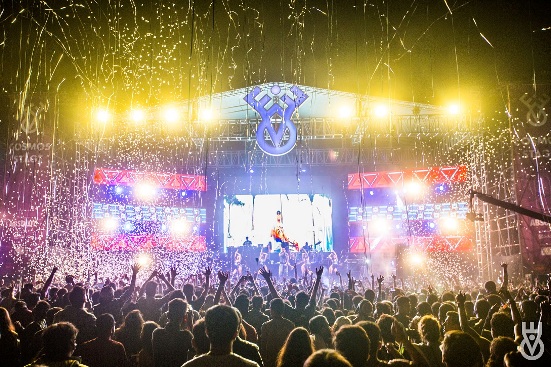 13th December, 2017
5 reasons why Nesco centre is one of the best venue for EVC Mumbai 2017
EVC MUMBAI 2017 is just 5 days away, the best line up, a new venue and a lifetime experience awaits at the Nesco Centre on the 16th and 17th of December, 2017:
Here are five reasons why Nesco is the coolest place to be this weekend.

1. A hub to all the gigs and exhibitions, Nesco Centre had its first EVC gig in 2013. And after four years, EVC Mumbai 2017 comes back to the venue with a bang. NescoCentre fits the bill for EVC Mumbai which has an astounding line-up of artists. The most awaited 2 day multi-genre concert, this year will be held at Nesco, which is known to be one of the largest indoor venues in India. Nescois popular for holding international and national events.
2. Easy access for everyone in Mumbai: Common man knows the pain of traveling, due to which a lot of plans are called off due to the pain of commutation. NescoCentre situated in the heart of Mumbai since 1991 in Goregaon, a western suburb of Mumbai, is an easily accessible destination via locals. And with EVC fans coming from all over the country, they can look forward to easily making it to the NescoCentre.
3. Parking has become a necessity and is no longer a luxury. Parking at Nescoaccommodates over 2000 cars at any given time. Certainly a factor to be considered, when you would be going for the most awaited and rocking concert of the year, with a huge crowd attending it. Finding a spot to safely park your car wouldn't be a problem anymore.
4. With all the dancing, shouting and jumping around to the best of music at EVC, the tribe is in for some real treat as NescoCentre provides with multiple food stalls just meant to satisfy your hunger and to help be energetic throughout the concert.
5. Fully-air-conditioned: Mumbai is known to have only two seasons, summer and monsoon, making it the only city where citizens can't do without air-conditioning. Open-Air concerts though are fun, they can get really tiring with the humidity, especially in a city like Mumbai. Hence, EVC this year has an edge over the other concerts as Nescois fully air conditioned, making the concert a truly breezy affair. EVC attendees can look forward to having a different experience at the NescoCentre, Mumbai.
Watch this video to know more about EVC Mumbai at the NescoCentreMumbai2017:
https://www.facebook.com/enchantedvalleycarnival/videos/1488308347923320/?fallback=1