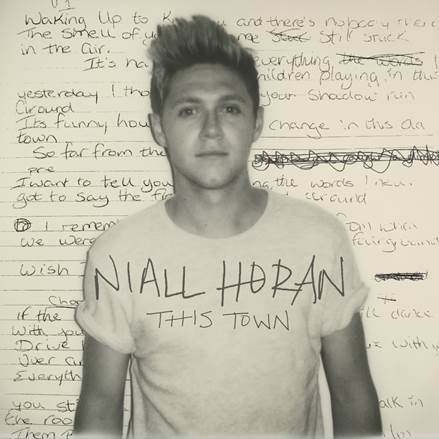 17th January, 2018
Niall Horan: A Profile
We really won't like to say it here, but let's be honest; Niall Horan's debut effort suffered a minor blunder when it was released on 20th October. Titled 'Flicker', whether it was Niall's cheeky play at words or a typography gaffe, from a distance the album poster screamed a rude word. The social media world freaked out and gave Horan much needed mileage for his album, and if his current singles are anything to go, we can truly say that Niall has brought out an album that we must hear.
Niall is the third One Direction band member to release a solo record, following in the footsteps of Zayn Malik's 2016 Mind of Mine and Harry Styles self-titled album, which he released in May this year.
Niall also became the third member of One Direction to score a Number One album in America as the singer's solo debut 'Flicker'debuted atop the Billboard 200.
And did you know that Niall Horan is best known as the only Irish-born member of the boy band One Direction.
Niall Horan was born Niall James Horan on 13th September, 1993, in Mullingar, County Westmeath, Ireland. His parents, Bobby and Maura Horan, divorced when he was five years old. He and his older brother, Greg, were shunted back and forth between their parents' two households before settling in with their father.
Niall attended St. Kenny's National Primary School in Mullingar, where he performed in school plays and sang in the school choir. He attended secondary school at Coláiste Mhuire (Mary's College), a Catholic boys school also in Mullingar. As a teenager, he performed at the Mullingar Arts Centre (in a fund-raiser for the local football team, the Shamrocks) and at The Academy in Dublin. During one Christmas, Niall's brother Greg got a guitar, but when he failed to play it regularly, Niall took charge of the instrument and taught himself how to play it by playing it off YouTube videos. His aunt discovered his talent one day when she was in the car with Niall as he started singing. She originally thought the radio was on.
This talent mushroomed slowly not only while he was in school, but even when he finished his school years. He still showed talent for singing and performing. At the age of 16, he auditioned for the television talent show 'The X Factor'. He moved up through several rounds of preliminary auditions culminating in a performance for the program's judges, including Simon Cowell and guest judge Katy Perry in Dublin. He sang a version of Ne-Yo's So Sick and received mixed comments from the judges. Louis Walsh was in his favour, but Cheryl Cole and guest judge Katy Perry felt he needed some time to grow. Simon voted to let him through, Cheryl turned him down, but Louis quickly added in his yes, and left Niall's fate up to Katy who decided to give the young lad a chance.
Niall was put through to bootcamp.and sang Champagne Supernova but once again failed to qualify for the "Boys" category. After a suggestion from guest judge Nicole Scherzinger, Niall was put into a group with four other boys, who also failed to move on in the competition, but since they were too good to let go, the judges decided to agree with Nicole and move them further. Niall was finally accepted into the official competition as a finalist and a big ticket. Although he was eliminated as a solo contestant after the semi-finals, the judges combined Horan with the four namely Harry Styles, Liam Payne, Zayn Malik and Louis Tomlinson that later came to be known as One Direction.
Many still wonder as to who really chose the name One Direction. Styles came up with the band name, which he thought would sound good when anyone read their names out on the live shows. Subsequently, the group got together for two weeks to get to know each other and to practice.
For their qualifying song at "judges' houses" and their first song as a group, One Direction sang an acoustic version of Natalie Imbruglia's Torn. Simon Cowell later commented that the performance convinced him that the group "were confident, fun, like a gang of friends, and kind of fearless as well." Within the first four weeks of the live shows, they were Cowell's last act in the competition. During the competition, the band performed different songs such as Kelly Clarkson's My Life Would Suck Without You, and Bonnie Tyler's Total Eclipse of the Heart. Nonetheless, they finished in third place, behind runner-up Rebecca Ferguson and winner Matt Cardle.
Although One Direction did not win the final round of The X Factor, the band immediately received a contract with Cowell's label Syco for a £2 million record contract.
Soon after, the boys began recording their debut album in January 2011, and flew over to Los Angeles to record it. In February 2011, the boy band and other contestants from the series participated in The X Factor Live Tour. During the tour, the group performed for 500,000 people throughout the UK. After the tour concluded in April 2011, the group continued working on their debut album. Recording took place in Stockholm, London and Los Angeles, with the final result of 'Up All Night', which became a best seller in the United Kingdom in 2011 and the United States in 2012. Their first single, What Makes You Beautiful reached number one in Ireland, Mexico and the UK and their subsequent singles, Gotta Be You, One Thing, and More Than This had moderate success, being successful in some countries, but failing in others. To promote the album, they embarked on the Up All Night Tour and released the tour's DVD 'Up All Night – The Live Tour'.
Since then the band has released four commercially successful albums, performed on four worldwide tours, and won a number of awards.
Horan is the only One Direction member born outside England, and he is the second youngest member of the band. He claims to be inspired by classic swing music citing his favourite artists as Frank Sinatra, Dean Martin, Bon Jovi and vocalist Michael Bublé. He considers Buble as one of his biggest influences because they had similar life histories, as he was discovered by his aunt and the same thing happened to Bublé, except he was discovered by his father.
In November 2012, One Direction released their second studio album 'Take Me Home' which had a better reception than their first album, reaching number one in the UK and becoming their first album to top the UK chart. It also reached the first spot in Australia, Canada, the United States, Ireland and New Zealand.
The band's third studio album 'Midnight Memories', was released on 25th November 2013 with their fourth album 'Four' released on 17th November 2014. This album was One Direction's last album as a five-piece. Their fifth album, 'Made in the A.M' was released on 13th November 2015 and reached number one in several counties including the UK, beating Justin Bieber's 'Purpose'. This album was One Direction's last album before the hiatus.
In September 2016, Horan signed a recording deal as a solo artist with Capitol Records. He released the singles This Town, Slow Hands and Too Much To Ask from his debut studio album 'Flicker'. Slow Hands peaked at #11 on Billboard Hot 100 and became his first #1 song on the Pop Songs Chart.
'Flicker' has sold 152,000 total copies in its first week of release, a number assisted in part by a deal that coupled physical albums with concert ticket purchases, to allow Horan to join Harry Styles and ex-band mate Zayn Malik as One Direction singers with solo Number Ones.
This is a promising and well-pitched effort by an artist to prove himself and it suggests Horan knows exactly who he wants to be as an artist. 'Flicker' definitely gets his post-One Direction career off to a bright start. Infact early this year, Niall received the award for 'Favorite Breakout Artist' at the People's Choice Awards ceremony.
On the personal side, Horan enjoyed playing a number of sports while growing up, including golf, football, and Gaelic football. Horan is a supporter of Football League Championship side Derby County and also loves golf; he can be seen at numerous golf events and has participated in the MBW PGA Championship Pro-Am at Wentworth. He also enjoys watching tennis and cricket occasionally; he has gone twice to the Australian Open and he's also friends with the player Novak Djokovic, and is a supporter of the Ireland Cricket team.
In the summer of 2010, while playing football with friends, Niall injured his knee and was diagnosed with a floating kneecap. The problem recurred several times over the next couple of years, including a 2013 incident where he dislocated his knee onstage during a concert in Antwerp, Belgium. He came to the United States for major reconstructive surgery in January 2014 after the tour ended. After the surgery, he was invited to do physical therapy with Chelsea by their manager, Jose Mourinho. He went through more than seven weeks of physical therapy with the members of the team and their physical therapist at their training ground in Surrey.
In 2016, Horan and golf player Justin Rose created the "Horan and Rose Gala", a charity event in aid of Cancer Research UK Kids and Teens. The event was hosted by Kirsty Gallagher and Gaby Logan in London, with a dinner cooked by Jamie Oliver and a performance by singer Olly Murs.
Niall is known for his blonde good looks and boy-next-door appeal. He has been romantically linked with actresses Demi Lovato and Freya Mavor, despite denying both rumors. He also dated Holly Scally, Barbara Palvin, Ali Mcginley, Zoe Whelan, Thalia Heffernan and Selena Gomez.
n By Verus Ferreira