Home
>> Interviews - International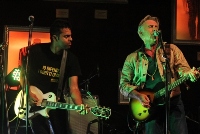 Unlocking the Truth: Glen Matlock
Glen Matlock is an accomplished musician, founding member of The Sex Pistols and has always remained a dedicated musician who still meets up with his ex band mates whenever the time permits.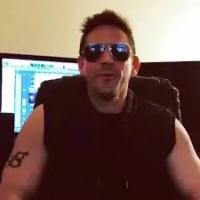 A higher degree of music - Jeff Timmons
American singer Jeff Timmons of 98 Degrees was in Mumbai recently. His band was one of the first pop groups like the Backstreet Boys, Spice Girls and One Direction that have come and gone.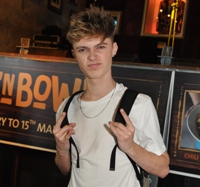 "I'm looking forward to eating some street food": HRVY
Harvey Leigh Cantwell aka HRVY is the guy of every teenage girl's dream. With sky blue eyes and a ruffled blonde hairdo, the 19 year old lad is a fountain of talent.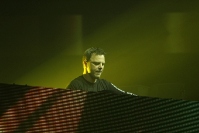 "I take back memories of my Indian fans": Markus Schulz
Markus Schulz is arguably a legend in the trance scene. With over two decades of DJing experience, being an international star in the Trance community and getting into many projects, Schulz is gearing for the New Year. Markus sits down with Verus Ferreira to discuss his career over the years, his upcoming album and plans for 2018.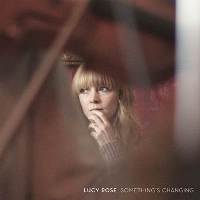 England's Lucy Rose
It's an enchanting paradox that Lucy Rose, in a short span of a few years has become one of the most gifted practitioners of the singer – songwriter genre as seen in her recent performance on at the NCPA's Little Theatre in Mumbai on 26th May.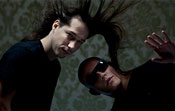 "We enjoyed this world music festival in a winery" - Infected Mushroom
Israel based Infected Mushroom have a huge fan following in India. The musical duo from Haifa both produces and performs Electronica. On an average, the band completes 120 live annual performances around the world yearly and has millions of followers.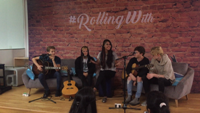 "I think it is very important for an artist to reinvent yourself as much as possible" - The Vamps
In a bid to bring music fans closer to the indie music scene and to international artists, Twitter India and music monthly Rolling Stone India magazine have teamed up to kick start a new bi-monthly partnership.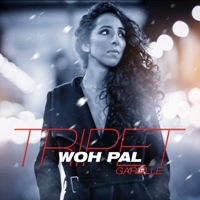 "I find Urdu / Hindi a very poetic language. I call it the language of love" – Tripet Garielle
Tripet Garielle is a versatile UK born and bred singer. In a short span of time she has gained a vast fan base because of her unique and soulful voice. While primarily influenced by Bollywood infused sounds, her style covers many genres and languages.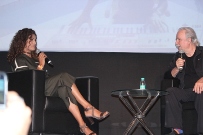 "The last song you do is always your best" – Giorgio Moroder
Italian music producer, songwriter, performer and DJ Giovanni Giorgio Moroder, better known to the world just as Giorgio Moroder is credited as the Godfather of Disco. He created hits for the likes of Donna Summer (Bad Girls, Last Dance, Love to Love you Baby, Hot Stuff) to creating some of the best electronic disco hits for The Three Degrees, Irene Cara, to fabulous music soundtracks like Midnight Express, Flashdance, Top Gun and many others.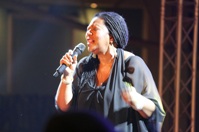 "Music is a healer and a gift from above" – Liz Mitchell of Boney M
The living legend of the disco era, Boney M featuring Liz Mitchell delivered a stunning performance at Dublin Square, Phoenix Marketcity, Kurla, Mumbai recently. Mitchell and her troupe got the audience dancing to their record-breaking hits such as Daddy Cool, Ma Baker, Rivers of Babylon, Brown Girl in the Ring and Ra-Ra-Rasputin. It was truly a memorable evening for fans who witnessed the electrifying performance of the one of the biggest disco orientated pop acts. Liz Mitchell, along with the other band members Toni Ashcroft, Paulette and Jacinth took the audience through an unforgettable disco-pop experience.