Home
>> Interviews - International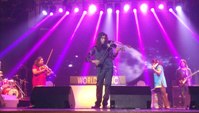 "The double necked violin has a full orchestral range" – L. Shenkar
Global Community of India and InSync (A 24 hour classical music TV classical channel) recently brought down World Music and Grammy winning music artist Violinist L Shenkar in Mumbai who performed with his 10 string stereophonic Double Violin on Sunday 9th November 2014 at Sri Shanmukhananda Auditorium, Mumbai.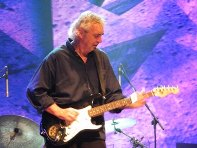 "I'm not a musician, I'm only a guitarist" – Mick Clarke.
Britain's legendary blues artists 'The Mick Clarke Band' premiered in India exclusively with Simply The Blues. Considered as one of the finest blues guitarists to come out of UK, Mick Clarke with his band, performed in India for the first time as part of the 3rd edition of Simply The Blues music festival, organized by StarKonnect Events and Promotions.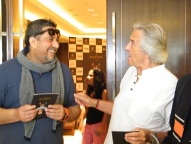 Indian classical and jazz music is more of a collective experience than collaboration: John McLaughlin
Recently in the city to perform at Black Dog Easy Evening concert, the legendary John McLaughlin of The 4th Dimension spoke at length about his journey in soulful tunes and the present scenario of Jazz music in India and abroad. He was joined by keyboardist and drummer Gary Husband, Drummer Ranjit Barot and bassist Etienne M'Bappe, who together make up The 4th Dimension.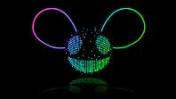 Mouse in the house
Joel Thomas Zimmerman is probably an unknown name in dance circles, but if you call him by his stage name deadmau5 (pronounced "dead mouse") the whole world would know who we are talking about. The Canadian progressive – house music producer and performer heads to Mumbai for his debut concert.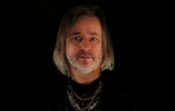 "My novel is an additional strand to my music." Pete Lockett
You cannot miss the colorful tattoos that go up both his arms, his long flowing hair and his burly size and tall frame. Those are memories of the time we met British percussionist Pete Lockett when he came down to India the last time.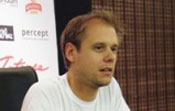 "There are loads of special effects in my show": Armin
Armin van Buuren played his marathon 6 hour solo DJ set Armin Only in Mumbai recently. He has won a number of accolades, including the number one spot on DJ Magazine's Top 100 DJs fan poll five times. We caught up with the 37 year old Dutch DJ and producer hours before he could set the floor on fire.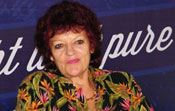 "EDM is moron music" – Dana Gillespie
To many Blue is only a color, but for others, musically the blues is but a passion. The Simply the Blues festival which in its third edition has spread out to include a Bangalore stop in addition to its Bombay outpost. This time we have Dana Gillespie the Queen of British Blues for two performances. Prior to her concert in Bangalore, Dana was at resto – pub Olive, Bandra in Mumbai at a meet and greet event organized by Star Konnect.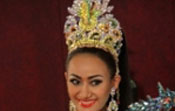 East meets Far East
The latest foreign face in the Indian film industry is pop singer Ann Mitchai, a popular face in her home country, Thailand, who made her Bollywood debut in Ishq Actually this year, as the second lead opposite actor Rajiv Khandelwal. Mitchai, who has a very successful pop music career in Thailand, and was in Mumbai to finalise her record deal. Mitchai grew up watching Bollywood movies and is well versed in the Indian classical dance form, kathak.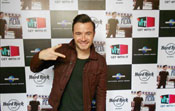 Westlife's Shane Filan moves out on his own.
He has been with Westlife for almost 13 years, despite the gold discs with Westlife, he's starting all over again. This time as a solo artist. Shane Filan one of the founders of Irish boy band Westlife was in Mumbai's Hard Rock Cafe to release his EP, followed by his album titled You and Me this month.