Home
>> Interviews - International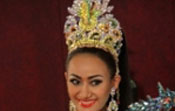 East meets Far East
The latest foreign face in the Indian film industry is pop singer Ann Mitchai, a popular face in her home country, Thailand, who made her Bollywood debut in Ishq Actually this year, as the second lead opposite actor Rajiv Khandelwal. Mitchai, who has a very successful pop music career in Thailand, and was in Mumbai to finalise her record deal. Mitchai grew up watching Bollywood movies and is well versed in the Indian classical dance form, kathak.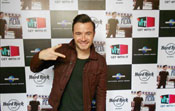 Westlife's Shane Filan moves out on his own.
He has been with Westlife for almost 13 years, despite the gold discs with Westlife, he's starting all over again. This time as a solo artist. Shane Filan one of the founders of Irish boy band Westlife was in Mumbai's Hard Rock Cafe to release his EP, followed by his album titled You and Me this month.