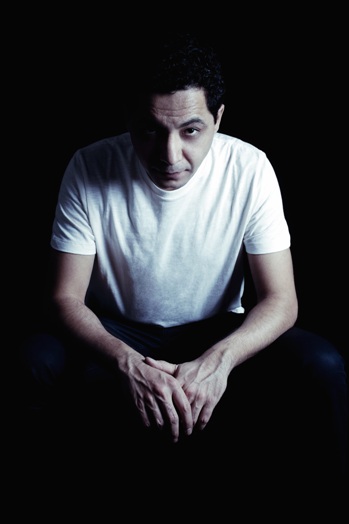 01st May, 2017
"I wanted to always explore that depth and darkness within me, and find the beauty in that" – Gaurav Raina - Midival Pundtiz
The Delhi based boys from Midival Punditz – aka Gaurav Raina and Tapan Raj who laid the foundation for eclectic Indian electronica, have a 20-year-old roster boasting of performances with everyone from Anoushka Shankar and Karsh Kale to Alicia Keys and Norah Jones.
They have four albums to their credit and more in the making. It's been a while since their last joint effort, but their last album, "Light" which, as the name suggests, is brilliant. Gaurav embarked on a solo sojourn with his act Grain in 2012.
As a DJ, who plays cross-genre, experimental sets and explores new scenes and sounds, Grain's music flows from Electronica to Indian Electronica and Drum and Bass to Dub step. His credentials in Bollywood also name him as the composer of background score for movies such as Dum Maro Dum, Karthik Calling Karthik, Don and Soundtrack and has lent his music to Hollywood projects such as Closer (movie), 6 feet Under (HBO), Prison Break (Fox) & Monsoon Wedding (movie).
In an in-depth interview a few hours before performing at the Blenders Pride Fashion Tour 2016, Gaurav Raina spoke about his solo work, his association with Midival Punditz and the future of Electronica in India. Excerpts from an exclusive interview
There was no concept of electronica music in India when you and Tapan started out back in 1996-97. Now the genre has become one of the most heard and popular genres around the world. How do you feel about it?
The electronica scene in India is growing rapidly and that's got a lot to do with the fact that more and more festivals and other venues for performance are coming up now. This wasn't the case when we started and it's really exciting to see the scene push forward. The artists and the promoters are the backbone of any scene and as long as artists keep releasing unique and original music and promoters keep supporting them by giving them a stage to perform on, we feel the Electronica scene in India will become a truly International phenomenon.
You came out with your last Midival Punditz album 'Light' last year. Anything new after that?
We are currently working on our new studio album. It should be out sometime next year.
Midival Punditz has been a pioneer when it comes to Indian electronica. How does it feel to be in an ever changing environment?
We always aspire to make something that's 'current' sounding so that both we and our audience doesn't feel that it's been done to death or they are again applying the 'same old formula'. If we do not keep evolving, our fans are going to forget us and move on to something that does evolve.
As someone who's performed internationally, which country do you think has a thriving electronica scene?
Germany
Which Indian musician, besides you and playing electronica do you think is making a mark in the Indian electronica industry?
Nucleya
You recently released your debut album 'Grey to Silver' from your solo project Grain sometime back. Why a separate album when you are known as Midival Punditz.
As far back as I can remember, I've been strongly influenced by electronic music in my life, and that was very evident in the 'Punditz Sound' that Tapan and I created. However, I've also been strongly influenced by rock 'n roll and song-writing in general. I was waiting for a time when I could explore that side of my personality. I had been creating small electronica musical pieces from time to time, which I had no idea what to do with. It was when I sat down with Karsh and Monica on numerous occasions that we started to explore how to make lyrical songs out of some of those pieces of music. The result was It's All Right and Time to Restart which are on the album now. I think there is big sense of satisfaction in having two different musical personas that represent 2 different sides to my musicality. Depending on what I'm feeling or emoting at any given point of my creative process, I have the comfort of being able to categorize and release it under any of the two monikers I've established.
Give us a brief about 'Grey to Silver'?
I believe that everyone has a darker and deeper side to them which we carefully hide and disguise. Same is the case with me. I wanted to always explore that depth and darkness within me, and find the beauty in that. To find the silvery shine amongst the grayness. More like finding beauty in imperfection.
The sound of Midival Punditz is a fusion of electronica and classical. How would you define the sound of Grain?
The Grain sound is all about exploring a more emotional side of electronica. Electronica has somehow only seen as EDM nowadays and there's so much more to it than that. I want to explore the many different emotional sides to electronic music combined with song-writing.
What has been the prime inspiration behind the lyrical themes you work on?
The "Grain" project came about, out of my personal desire to write songs and vocal tracks. I've wanted to do song-writing for a long time now, and it was with Karsh that I started experimenting with it. I wrote the first couple of tracks with Karsh and then with Talia Bentson, and that was a realization into the style I wanted for Grain. I think it was after I wrote It's All Right with Karsh that the entire sound emerged for me.
What are the good and bad sides of being a solo artist?
I wanted to do it solo because it's a very personal and introspective space for me, and I wanted the ease of taking as much time as I want, in completing it. Going solo does have a couple of drawbacks, as it's always easier to have another partner to bounce ideas off and also to help in production. Hence, I used the help of my friend collaborators who I trust and have a very smooth working relationship with.
Any message to emerging electronica artists?
I always have one suggestion to all the newbie's in the music making scene and that is, to make 'honest' music. Please speak the truth and that will make you successful and also make the audience feel your music.
Interviewed by Verus Ferreira