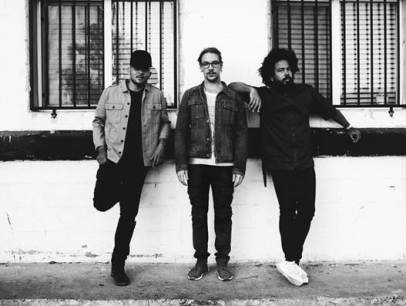 12th July, 2017
Major Lazer debuts video for Know no better
For me, Major Lazer is the ne plus ultra of dance music videos, says director Philip Andelman. "It's always been a dream of mine to work with them and be included in their insane canon. Which is where the idea for the video started, with a daydream. I used to space out all through high school about being the sickest guitarist in the world to impress girls but all I could play in real life was a quarter-speed version of Slash's solo from "Sweet Child O'Mine." I thought it could be fun to do a video that married a kid's daydream of being a Major Lazer backup dancer (i.e. the ultimate goal for any dancer out there) with the reality of quotidian ass-kickings and unbearable siblings."
Know No Better streamed more than 100 million times to date is the title track from the band's new EPsurprise, released last month, two years to the day after their groundbreaking LP Peace is the Mission. The EPexpands upon the group's global sound, taking inspiration from their travels to Pakistan, Cuba, South America, Africa and more while paying homage to their Caribbean roots.
Know No Better finds the trio collaborating with artists from the world over who share their mission of "making the world smaller by making the party bigger,"with appearances from Machel Montano,Busy Signal, Sean Paul, Konshens, J Balvin, Nasty C, Ice Prince, Patoranking, Jidenna, Anitta, PablloVittarand more, as well as production work from the likes ofJr. Blender, Boaz van de Beatz, King Henry and Maphorisa.
The new EP follows the worldwide, record-shattering success of Run Up featuring PARTYNEXTDOOR and Nicki Minaj, Cold Water featuring Justin Bieber and MØ and Lean On with DJ Snake featuring MØ, one of the most successful songs of all time.
Furthermore, Major Lazer's documentary Give Me Future, filmed at their historic, 400,000 person 2016 show in Havana, Cuba, premiered earlier this year at Sundance to rave reviews and is set for release this fall.