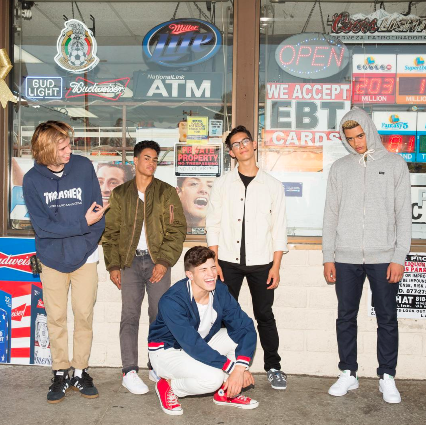 13th July, 2017
Simon Cowell's new boy band uncovered ...Pretty Much is the best thing you will see
Simon Cowell's brand new crop of adorable teen heartthrobs, Pretty Muchis everything you need to see today. The five-member group first popped up on Instagram in February and have been filling their feed with dance and song covers ever since, performing everything from Drake's Passionfruit to Michael Jackson's Don't Stop 'Til You Get Enough.
The five teen members include Brandon Arreaga, 17, from Dallas, Texas, Nick Mara, 19, from Englishtown, New Jersey, Zion Kuwonu, 17, from Canada, Austin Porter, 19, from Charlotte, North Carolina, and Edwin Honoret, 18, from The Bronx, New York.
Pretty Much wlll be officially releasing music soon. Stay tuned.