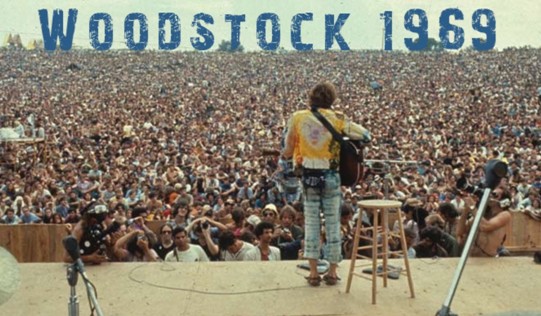 09th January, 2018
The Quarter in Mumbai presents 'Movie Night at Royal Opera House'
Does your heart beat faster every time you smell popcorn? Would you rather be at the Box Office than at your regular ol' office? Are you a psycho for Psycho? Well, then The Quarter is going to make you an offer you can't refuse. Along with 1018 MB, the lovely folks at The Quarter are out to give the feels to all you cinephiles at the very first edition of Movie Night at the Royal Opera House.
Whether you're a movie buff or a fan of La Beouf, Movie Nights promise to entertain you with monthly film screenings at the awesome Royal Opera House. Experience the best music and even better movies at this iconic venue along with drinks, food and amazing company. So what are you waiting for? Grab that popcorn, don those 3-D glasses and turn off your cell phones. It's show time!
The Quarter recently launched at The Royal Opera ​House is the city's newest music headquarter that combines music, culture and food in one space. The Quarter comprises 4 spaces - Live at The Quarter (Performance venue), Drink at The Quarter (Wine and Mozzarella Bar), Dine at The Quarter (Al-fresco restaurant) and Cafe at The Quarter (All day cafe).
This Saturday, 13th January 2018, The Quarter brings their very first edition of Movie Night and presents the 1970 documentary, the watershed counterculture Woodstock festival which took place in August 1969 near Bethel, New York. In 1969, 500,000 people descended on a small patch of field in a little-known town in upstate New York called Woodstock. 'Woodstock' the Rockumentary chronicles the legendary 1969 music festival.
The film was a great commercial and critical success. It received the Academy Award for Best Documentary Feature. It was also nominated for the Academy Award for Film Editing and for Best Sound. The 1970 theatrical release of the film ran 185 minutes. A director's cut spanning 225 minutes was released in 1994. Both cuts take liberties with the timeline of the festival. However, the opening and closing acts are the same in the film as in real life; Richie Havens opens the show and the legendary Jimi Hendrix closes it.
In this documentary, the iconic event is chronicled in unflinching detail, from the event's inception all the way through to the unexpected air-delivery of food and medical supplies by the National Guard. The film contains performances, interviews with the artists and candid footage of the fans in a defining portrait of 1960s America.
Some of the acts that the movie will showcase are Jimi Hendrix, Janis Joplin, Jefferson Airplane, The Who, Santana and many more..
Movie: Woodstock (1970)
Date: January 13, Saturday
Time: 7:00 pm
Venue: The Quarter, Royal Opera House, Mathew Rd, Opera House, Girgaon, Mumbai, Maharashtra 400004
Ticket details: Rs. 400/- and Rs. 500/- (Available on https://insider.in)
Contact: The Quarter at 83291 10638 for details.