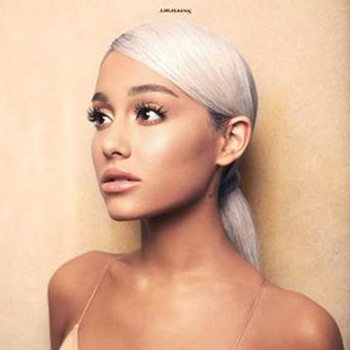 26th June, 2018
Ariana Grande releases 'The Light is Coming' featuring Nicki Minaj.
Grammy Award®-nominated, multiplatinum, record-breaking superstar Ariana Grande announces August 17 release date for upcoming highly anticipated fourth studio album 'Sweetener' via Republic Records, unlocking the album's pre-order and unveiling the official album artwork recently.
Alongside the announcement she delivers a new album track, produced by Pharrell, The Light Is Coming ft. Nicki Minaj out now. Pre-order 'Sweetener' and receive instant downloads of the album's first single No Tears Left To Cry which remains in the Top 10 on the Billboard Hot 100, and The Light Is Coming.
In addition, the official music video for The Light Is Coming ft. Nicki Minaj will be released today exclusively on Reebok.com at 12p ET / 9a PT. Watch the music video directed by Grammy Award®-winning director Dave Meyers. Meyers also directed the music video for No Tears Left to Cry, which has now been streamed on VEVO over 300 million times.