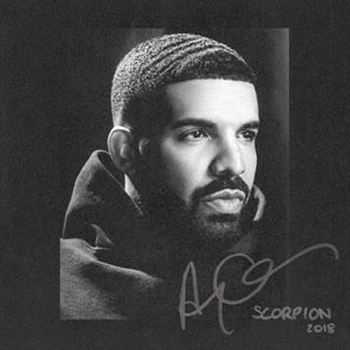 06th July, 2018
Drake breaks streaming records with new album 'Scorpion'
Drake's fifth studio album 'Scorpion' has upped the ante with its record breaking first day steaming numbers. The hitmaker has smashed first day stream numbers on both Spotify and Apple Music and is on its way to logging the best streaming week of all time.
The album has debuted at #1 in 92 countries on Apple Music with 132 million streams on Spotify and 170 million streams on Apple Music. Drake currently occupies 17 of the top 20 slots on Spotify's Global Top 50 chart, along with 23 of the top 25 slots on the United States Top 50 chart.
The album features guest appearances from many artists.

Listen to Scorpion here:
https://UMGI.lnk.to/ DRAKEScorpion