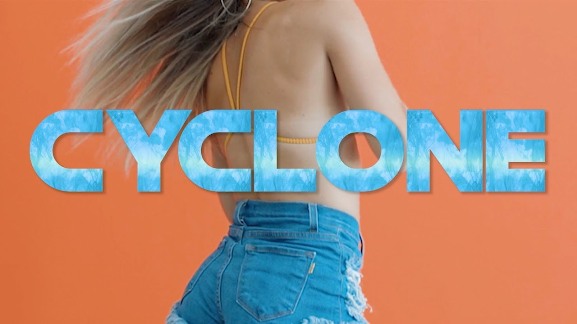 09th August, 2018
Los Angeles Hip-Hop Producer UpsideDown releases "Cyclone" Feat. Jaz Dhami
In a collaboration with hip-hop producer, songwriter and DJ, UpsideDown, Saavn will release Cyclone on Artist Originals (AO). Originally from Toronto, Canada, UpsideDown is one of the South Asian community's well-known artists for hip-hop, R&B, and fusion music.
Cyclone features UK-based Indian vocalist, Jaz Dhami who is known for pioneering the genre of Punjabi-Folk. As the latest release to come out of Saavn's artist development program, the track will be marketed and distributed globally. The song is released by AO & Urban Asian.
Born in New Delhi, India, and raised in Toronto, Canada, UpsideDown, currently resides and works in Los Angeles, California. His global footprint yields a unique production style that combines traditional instruments with modern rhythm and percussion.
His new release, Cyclone is no different, if not amplified through Dhami's masterful vocals, which tell the story of a woman's storm-like sex appeal against Indian Classical rhythms. At its core, Cyclone is a cross-cultural expression of both artists' keen ability to fuse East and West sounds to create something completely different. Combined with the music video, which features diverse people and subjects, Cyclone offers a distinct blend of cultures and genres, flattering the pulse of music lovers all over the world.
"Cyclone was a fun record to work on. Jaz is very talented so I knew he would work well with my sound. Our synergies aligned and we were able to create something I feel others will hopefully like. It's always fun to collaborate with innovative artists who share the same vision in South Asian music." said UpsideDown.
UpsideDown has collaborated with the likes of Diljit Dosanjh, Grammy Award Winner Leon Thomas, Amar Sandhu, Jasmin Walia, Jernade Miah, The PropheC, Neon Hitch, Rajan, Raxstar, and Mickey Singh, with whom he produced the 2016 hit Phone. He released his track Only You on BBC Radio 1.
Speaking about the track, Jaz Dhami said, "The energy of Cyclone is most definitely gonna get people dancing and bopping their heads. When I first heard the lyrics and composition from this brilliant new writer Tash M, I thought of Upside Down straightaway. He's sick at what he does, I feel like he has really brought a fun element to this song especially with the subtle tumbi licks!"
Vocalist Jaz Dahmi is an award-winning singer, who continues to break cultural barriers with Cyclone. He made his debut in 2008 on Aman Hayers Groundshaker 2 album with 'Jind Jaan.' His first album, 'JD' earned him global notoriety and dance floor praise. A recipient of several awards, he is the only South Asian artist to have been featured in a special International collaboration for BBC Music with artists like Pharrell, Chris Martin, Stevie Wonder and One Direction.