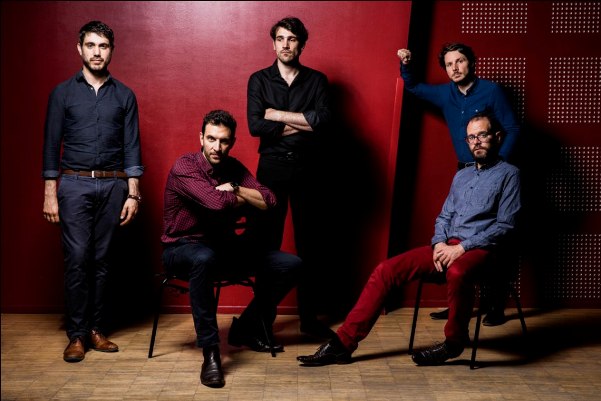 09th August, 2018
Grammy-nominated quartet Hiatus Kaiyote to perform in India for the first time
Jazz has always been about freedom, pushing boundaries and deconstructing traditional techniques to produce contemporary interpretations that redefine the future of music. Bringing the magic of this inherently evolutionary and experimental genre, Teamwork Arts' Jazz India Circuit is back with the 2018-19 season featuring path-breaking contemporary jazz musicians from India and around the world who continue to push the boundaries of the genre today.
The Jazz India Circuit (JIC) is like a modern-day speakeasy, giving music-lovers and jazz aficionados the freedom to dream and live their music the way they want to. The circuit is also a fantastic platform for both young talent from India and world-renowned legends with scintillating performances strewn across the past decade.
The Jazz India Circuit International Festival Goa is an experimental, up-tempo, funky celebration of jazz juxtaposed with diverse genres like punk, funk hip-hop, R&B and other forms of music. On their maiden tour in India, two-time Grammy-nominated Australian soul quartet Hiatus Kaiyote are set to headline the JIC International Festival Goa along with Indian and international jazz powerhouses like keyboardist Jerome Klein from Luxembourg, Goanese drumming legend Lester Godinho, one of Europe's most exciting jazz groups OZMA, Indian guitar prodigy Rhythm Shaw and his band Orjazzmic, French Afrofunk ensemble Supergombo and finally WorldService Project, leading specialists of British 'punk-jazz' and arguably one of the finest and most exported live acts in Europe.
Talking about what's in store for audiences, Sanjoy K. Roy, Managing Director, Teamwork Arts, said, "The Jazz India Circuit is your one-stop destination to hear the hippest cats in jazz today. Mix that in with a groovy, completely immersive, almost dizzying, experience that Teamwork Arts is best known for creating, and you've got yourself no reason to miss even a riff. We're enormously excited about the line-up for JIC Goa. Watch this space as Jazz India Circuit counts off the very best from both the contemporary and the classic jazz scene."
LISTING DETAILS
What: Jazz India Circuit International Festival Goa
When: December 1st and 2nd, 2018
Where: International Centre Goa (ICG) Panjim
Entry: Tickets available at www.jazzindiacircuit.com
Early Bird Prices – Single Day: Rs.1,200/- , Festival Pass: Rs.1,750/-
Full Price – Single Day: Rs.1,600/-, Festival Pass: Rs.2,100/-