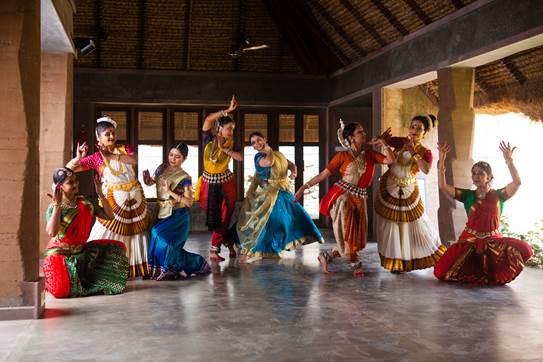 01st September, 2018
NCPA brings a bouquet of surprises this September
NCPA brings to you a wonderful mix of Dance, Indian and International music events for the month of September. Right from a 23 year old paying tribute to legends like Billie Holiday, Ella Fitzgerald and Aretha Franklin to a unique dance production portraying the various avatars of God. Entering its 3rd year, NCPA's Mumbai Piano Day, co-curated with Louiz Banks will witness amazing talent.
Shyam Rang - Parthiv Gohil & Group
Hindustani Vocal Music Recital
Tata Theatre
Saturday, 1st September 2018 – 6.30 pm
Supported by Rukmani & Kishan Daiya Foundation
With Janmashtami just a few days away, we present Shyam Rang to celebrate the legend of Krishna – "the dark one" – through music. Indian music has a huge repertoire of compositions, whose textual content is dedicated to the amorous exploits of Krishna – the cowherd of Vrindavan, and also to the devotional and philosophical thoughts associated with his divine love. The theme has also engendered many beautiful songs that are featured in Hindi films. Parthiv Gohil began his music training at a young age and went on to become a playback singer including films such as Devdas, Saawariya, Vada Raha and many others. His other projects include participation in the iconic song 'Phir mile sur mera tumhara' and MTV performances with reputed artistes. In this thematic concert, Gohil will present a bouquet of traditional as well as film songs dedicated to Krishna.
Tickets: 900, 600 & 375/- (Members)
1,200, 800 & 500/- (Public)
When the Divine Dance – Through Form and Formless
Multi-Dance Presentation (60 mins)
Godrej Dance Theatre
Sunday, 9th September 2018 – 5.00 pm
This production presents the unique concept of god as form or formless with dances such as Kathak, Odissi, Bharatanatyam and Mohiniattam by a group of talented young dancers such as Prachi Saathi, Pooja Pant, Namrata Mehta and Saji Menon.
Tickets: 180/- (Members) 200/- (Public)
NCPA Legends
Tribute to Legends: Billie, Ella & Aretha (approx. 120 mins)
Tata Theatre
Saturday, 22nd September 2018 – 7.00 pm
A tribute to the unforgettable voices of some of the most legendary powerhouse female vocalists of the era gone by: Billie Holiday, Ella Fitzgerald and Aretha Franklin. A journey through timeless, soul-stirring ballads such as 'Embraceable You' and 'I Never Loved a Man' to foot-tapping swing tunes such as 'Blue Skies' and 'Love for Sale', presented by Berklee College of Music graduate, singer Sanjeeta Bhattacharya, with Delhi favourites, Rythem Bansal on keys, Takar Nabam on guitar, Sonic Shori on bass and Aditya Dutta on drums.
Tickets: 750, 500 & 300/- (plus GST)
Mumbai Piano Day
(approx. 120 mins)
Tata Theatre
Saturday, 29th September 2018 – 7.00 pm
Mumbai Piano Day is back for its third edition, as curated by the NCPA and Louiz Banks. Featuring some of the finest pianists and keyboard players in the country and around the world, covering all genres from jazz to funk to classical, it's an evening not to be missed.
Tickets: 1,000, 800, 500 & 300/- (plus GST)