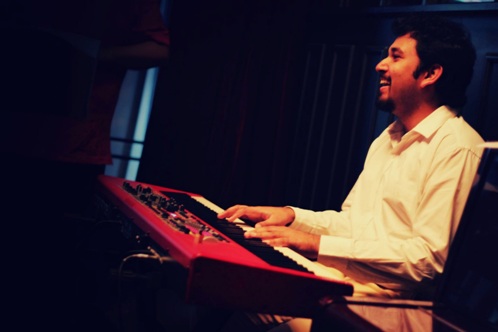 10th September, 2018
NCPA pays tribute to Billie Holiday, Ella Fitzgerald and Aretha Franklin
National Centre for Performing Arts is all set to pay homage to Lady Day- Billie Holiday, First Lady of Song, Ella Fitzgerald and the Queen of Soul, Aretha Franklin in an unforgettable evening scheduled at the Tata Theatre on 22nd September 2018. The concert will be a journey through timeless soul stirring ballads to foot tapping swing tunes, featuring talented singer Sanjeeta Bhattacharya with Delhi's favorites, Rythem Bansal on keys, Takar Nabam on guitar, Sonic Shori on bass and Aditya Dutta on drums.
Farrahnaz Irani, General Manager – International Music said, "We as the NCPA have always stood by to our vision & mission of preserving & promoting performing arts. One such initiative towards this vision is their tribute toBillie Holiday, Ella Fitzgerald and Aretha Franklin who are artists that have contributed so much to the world of music with their magical voices that has left the audiences in absolute awe. Sanjeeta, on the other hand is a young singer with a powerful voice and we are glad that she will be the one paying homage to these legendary ladies."
The Legends that will be honoured through this tribute are musicians who have been numerounos in their respective genres. Lady Day had a seminal influence on jazz music and pop singing. Known for her vocal delivery and improvisational skills, she established trademarks that followed her for many years. The First Lady of Song, Queen of Jazz or Lady Ella, however you wish to call Ella Fitzgerald, she was a musician who was flexible, wide-ranging, accurate and ageless. She could sing sultry ballads, sweet jazz and imitate every instrument in an orchestra. Aretha Franklin had come to be known as "The Queen of Soul" by the end of the 1960s. Her vocal flexibility, interpretive intelligence, skillful piano playing and her experience made her a great singer and musician.
The evening has been curated to mesmerize the audience and leave them reminiscing about the golden days. Box office for the event is open with ticket prices ranging from: ₹ 1000/800/500/300 + taxes as applicable.