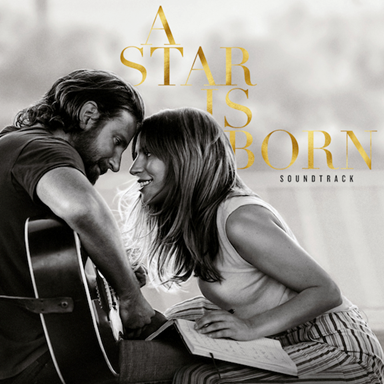 04th October, 2018
Lady Gaga and Bradley Cooper team up for first song from 'A Star Is Born'
Shallow the first song released from the motion picture soundtrack to 'A Star Is Born', is available now on Interscope Records and at all digital retailers. The original song, performed by Lady Gaga and Bradley Cooper (written by Lady Gaga, Mark Ronson, Anthony Rossomando, and Andrew Wyatt), was Zane Lowe's World Record today on Apple Music's Beats 1.
The official motion picture soundtrack to A Star Is Born – which features new music from its principle stars, six-time Grammy Award-winner Lady Gaga and the film's director, four time Oscar-nominated Bradley Cooper – is available for pre-order via all physical and digital retailers. The soundtrack is due from Interscope Records on October 5th, the same day the film opens.
Featuring 19 songs in a wide range of musical styles, and 15 dialogue tracks featuring those moments that will take listeners on a journey that mirrors the experience of seeing the film, the soundtrack to A Star Is Born follows the musical arc and romantic journey of the movie's two lead characters: Bradley Cooper's Jackson Maine, and Lady Gaga's Ally.
Click on the link below to watch the official video for Shallow
https://www.youtube.com/watch?v=bo_efYhYU2A