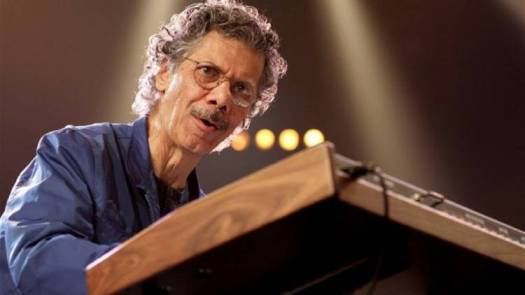 28th October, 2018
Jazz legend Chick Corea to perform in India for the very first time
Iconic keyboardist, composer, DownBeat Hall of Famer, NEA Jazz Master, fourth-most nominated artist in Grammy Awards history - Chick Corea - makes his India tour debut. Come November, you can witness him perform his solo work, embracing the work of his piano heroes (Bill Evans, Thelonious Monk and many others), gorgeous classical excursions and of course his deep catalog of classic Corea compositions.
As legendary jazz pianist Chick Corea prepares to make his long-awaited India debut, many are still trying to lay their hands on tickets for the show in Mumbai.
Spearheaded by artist management firm/event management company Only Much Louder (OML), Corea's India tour will see the multiple Grammy award-winning artist perform solo, intimate piano sets at Bal Gandharva Rang Mandir in Mumbai on November 3rd and Siri Fort Auditorium in New Delhi on November 4th.
From straight-ahead to avant-garde, bebop to jazz-rock fusion, children's songs to chamber and symphonic works, Chick has touched an astonishing number of musical bases in his career since playing with the genre-shattering bands of Miles Davis in the late '60s and early '70s. After recording Piano Improvisations in 1971, he became the first jazz pianist of his era to release such a recording. This groundbreaking album opened the floodgates to a new genre of solo piano that continues strong today, which he is constantly exploring and strengthening.
After the show in Mumbai, Corea moves over to Delhi to perform at the Delhi on 4th November 2018 at Siri Fort Audiorium, New Delhi.
Event Details:
Chick Corea: Solo Piano From Mozart to Monk to Corea, Mumbai
Date: Saturday, 3rd November, 7 pm
Venue: Bal Gandharva Rang Mandir, Bandra
Tickets: 4,000 - 10,000 available on www.insider.in