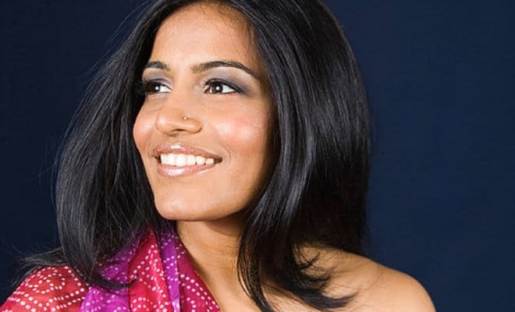 07th February, 2019
Indian singer Falguni Shah nominated at the 61st Grammy awards
The 61st edition of the Grammy Awards has an Indian connect and it is none other than Hindustani classical singer Falguni Shah who goes by the stage name of Falu. Falguni Shah is nominated for her album 'Falu's Bazaar' in the Best Children's Music category at the 61st Grammy Awards 2019.
Born and brought up Mumbai, Falu has strong musical roots. Falguni has been fond of music since an early age. She would often listen to her mother humming to Ragas and always found herself enjoying the music of RD Burman and The Beatles. FalguniBegan her journey in the field of music with training in the Jaipur musical tradition and the Benaras style of Thumri. She further studied music with Ustad Sultan Khan, and the legendary KishoriAmonkar, a leading Indian classical vocalist belonging to the Jaipur Gharana. She moved to the New York, in 2000, where she went on work with Internationally celebrated musicians such as like Wyclef Jean, Philip Glass, Ricky Martin, Blues Traveler, Yo-Yo Ma and Indian Legend - AR Rahman. Falguni is also a music teacher, she credits her four year old son Nishaad for the inspiration behind the nominated album 'Falu's Bazaar.'
Falguni curated 'Falu's Bazaar' with an aim of connecting Nishaad with his roots and his culture. Falu's Bazaar is a 12 song album in English, Hindi and Gujarati, It features her husband, singer-songwriter Gaurav Shah and her mother, classical singer Kishori Dalal.
Commenting on being nominated at the 61st Grammy Awards, Falguni Shah said "I am honored to be representing not only India at the Grammys, but also the millions of immigrants who have travelled to the U.S. to achieve success. After immigrating in the U.S. in 2000, one of my dreams was to win a Grammy Award, and it is surreal now to even be nominated for one. I hope that I can use this platform to motivate others to dream big and achieve their goals, whether it's through music or any aspect of life."
The Gammy awards will telecast on 11th February 2019 on Vh1 India at 7:30am, with a primetime repeat telecast at 9pm.