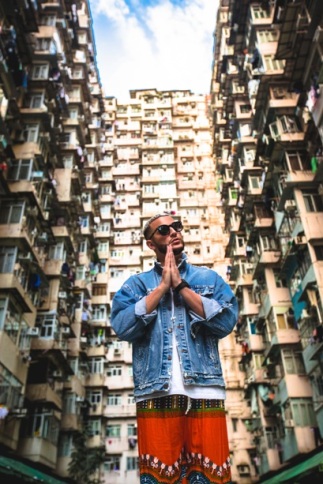 07th February, 2019
DJ Snake announces Summer India Tour with Sunburn Arena.
2018 was a banner year for DJ Snake. Just in case you weren't aware, the French producer's presence in the electronic sphere last year saw a global number one on Spotify and YouTube for over 8 weeks, evidenced in a Spotify milestone where he became one of only 4 artists in the world with 2 songs on Spotify to pass the Billion stream mark and graced the cover of Billboard. His singles Magenta Riddim and Taki Taki also became 2 of the largest international records of the year in India, where he ended his year at SUNBURN NYE in Pune.
Last month, the 32 -year-old Parisian lent his studio expertise to Tyga's Girls Have Fun featuring G - Eazy and Rich The Kid apart from hinting at the possibility of a new album dropping via his social media. More recently his announcement of uniting with the Pardon My French crew - Tchami, Malaa, and Mercer for the first time since 2016 at Red Rocks for a one-night takeover dominated the headlines.
His record label Premiere Classe which launched in 2018 saw the release of the some of the biggest electronic records of the year launch and ended in a free album of the entire catalogue on New Years Eve.
Now just in case all of that excitement wasn't enough for you, today, you get more amazing news. DJ Snake took to social media to announce his absolutely massive India 2019 tour with India's leading dance music brand Sunburn which now enters its 13th edition! The tour covers 4 dates starting 21st March to 24th March 2019 and will have the dance hit-maker touching down at prominent venues in Mumbai, Bengaluru, Hyderabad and New Delhi.
Born William Grigahcine, DJ Snake has always loved his time in India (first, he shot the video of Lean On with Major Laser and then Magenta Riddim) and will return for the 6th time. The arena showcases mark the EDM's headlining shows lined up for the former half of year.
DJ Snake states, "India is like a second home to me. I had to come back and get to more cities than I had ever done before. Meet more of the people, hear more of the music, see more of the country that has influenced me so much''
Karan Singh, CEO, Sunburn states, "We are truly excited to commence the season with one of our festival all- time favourites and an epic act like DJ Snake. Fans can expect a showcase of mammoth proportions as we usher in the festival of colour and love, Holi with this arena event."
No Sunburn gig would be complete without breath-taking production values and attendees can expect a full blown pyrotechnic spectacle complete with lasers and special effects apart from a lot of future bass, a rapturous and insanely danceable style of electronic dance music that has swept the dance floor in recent years.
Tickets go live on 7th February 2019 at 12 noon IST on bookmyshow.com. Prices start INR 500/- upwards
Watch the video here:
https://www.youtube.com/watch?v=bW4V4DlUeQU