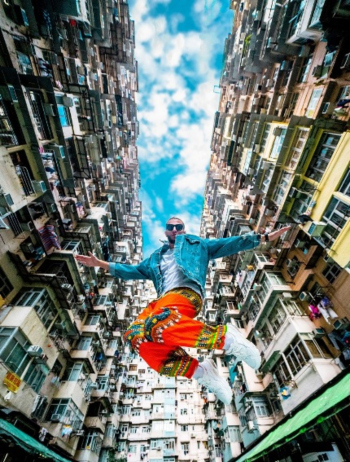 09th March, 2019
DJ Snake's record label now on Indian label
Internationally acclaimed DJ/Producer, William Sami Etienne Grigahcine a.k.a. DJ Snake, launched his label 'Premiere Classe Records' in India recently, through an exclusive deal with newly launched Indian record label 9122 Records.
Launched globally last year, the label's first release, 4B & Teez's Whistle went on to become the most-played record at Ultra Music Festival, Miami. Since then label has been on a steady rise working with exciting producers from around the world.
Says William (DJ Snake), "To launch my very own record label has always been a dream of mine. Here it is… 'Premiere Classe'. I wanted to first build a platform and then use it to shine a light on music/people that I believe in. This record label is for people across all corners of the world, to showcase all genres of music. I grew up influenced by different cultures, sounds, feelings, emotions and I want 'Premiere Classe' to be a representation of that. I was given a chance some time ago and it changed my life forever, I want to be able to give the same chance to the next generation of artists. No politics. Just dope music."
The first release in India, curated by the label head DJ Snake himself, is an explosive compilation album titled 'Premiere Classe – The Beginning'. The album portrays the wide range of genres represented by the label. From a heavy hitting Burn by SAYMYNAME to groovy neo disco tune Boss by Mercer, from Shanghai based pop and dance music prodigy Chace's Never to Plastic Toy's & DJ Snake's melodic chill Try Me, the label shows how to shine a light on music and people DJ Snake believes in.