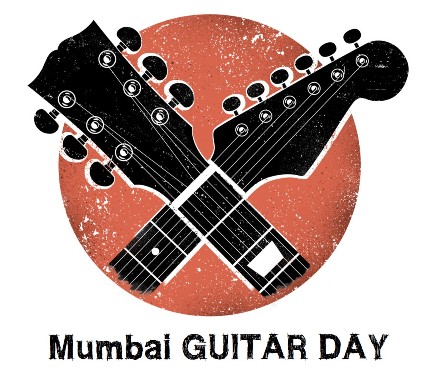 11th March, 2019
After successful gigss of Mumbai Drum and Mumbai Piano Day Gigatainment to organise Mumbai Guitar Day.
Why a Guitar Day you may ask? We will get to that shortly. However, on 4th October, 2019, Mumbai will experience the first ever evening of music celebrating the Guitar. And this will be the beginning of a long and fruitful relationship with the guitar.
The evening will feature many some of the finest Guitar players in the country as well as an international guitar star.
The idea for this celebration, just like Drum Day and Piano Day, is to showcase talented Guitarists from the city and around the country and also a renowned International Guitarist.
The mission is to create an IP that will be etched in the hearts and minds of youth and music lovers for years to come. It will also an opportunity to celebrate the spirit of the guitar, be it acoustic, electric or both... the six strings that unite music fans across the globe.
This IP will endeavor to capture the hearts of our country's guitar-crazy young and old alike, by producing the first such Guitar Day on a grand scale in India.
Neil Banks, Partner, Gigatainment, who has also curated Mumbai Drum and Piano events successfully since the last 4 years is excited on this new venture and says "There is an immense amount of talented Guitar players not just in Mumbai, but all around the country. These guitarists are usually backing musicians who are never really known to the public. With Guitar Day we plan to bring them up front and to take centre stage. We folks at Gigatainment have taken it upon ourselves to take the initiative and create an IP worthy of the guitar and we are excited to announce the launch of this unique event."
Lloyd D'Souza, partner, Gigatainment say that the Guitar is the most played instrument in the world and it was time it got the recognition it deserved. "Hence, we needed to celebrate this instrument that brings people together, that calms a stressful mind and brings wellness to the body and soul. Guitar Day is created to celebrate the instrument and we will celebrate it online as well as on-ground".
Banks has the last word oand stresses that "Guitar Day is not a competition, but a platform for the young and not so young to be inspired and motivated by the finest Guitarists our country and the World have to offer".
So come October, Mumbai is in for a mega treat.
Like and Share the Mumbai Guitar Day Facebook page and become a part of the massive Guitar community.
Watch this space for more on Mumbai Guitar Day.