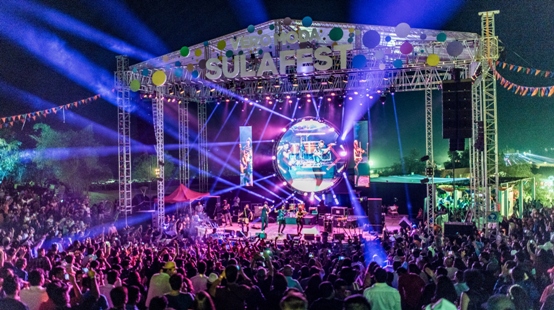 21st June, 2016
Next year party at Sulafest for three days
On the occasion of International World Music Day – Sula announces the dates of SulaFest 2017 with the extension from 2 to 3 days. Block your calendar February 3rd, 4th & 5th 2017 and be prepared to rock n roll.
SulaFest, India's most awaited world gourmet music festival hosted by Sula at the gorgeous Sula Vineyards' open air amphitheater and rolling hills in Nasik promises to be bigger and better than ever before.
"Music makes good people come together and that's our biggest motto when it comes to whatever we do at Sula. It's been a request over the years to extend the days of the festival as people including fest-goers and artists didn't want the fun to come to an end. Celebrating our 10th anniversary this is our return gift", says Cecilia Oldne, VP – Marketing and Global Brand Ambassador, Sula Vineyards.
You don't want to miss this one.