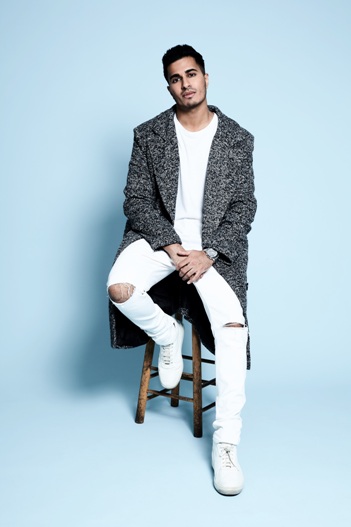 09th March, 2018
New album from British singer
Following on from global hits Alone and Vaadi, British singer, songwriter and producer Arjun has released his much-anticipated debut album 'Closer To Home', out now via Island Records/Universal.
Effortlessly straddling two cultures, Arjun's first LP showcases his versatile talent as a very modern triple-threat as he bridges the gap between his two worlds, seamlessly marrying R&B and trap with his South Asian roots. Arjun says, "Collaborating with a talented team of creatives, including my mentor Sway, we have put together an album that instinctively fuses contemporary Pop/R&B melodies, big bass drops and ethno-infused sounds from the subcontinent, which we hope will resonate with music fans around the world.".
Since signing to Island Records via their Dcypha Productions imprint, Arjun has been developing a unique, contemporary sound true to his mixed musical influences. Initially spotted by legendary UK rapper Sway, Arjun is one of the most exciting musical prospects to emerge from the UK. With a global fan following and having toured the world over, Arjun boasts over 450 million YouTube views and 1.5 million Facebook fans and appeals to an ever-growing international audience.
Listen to the album here:
https://UMGI.lnk.to/CloserToHome