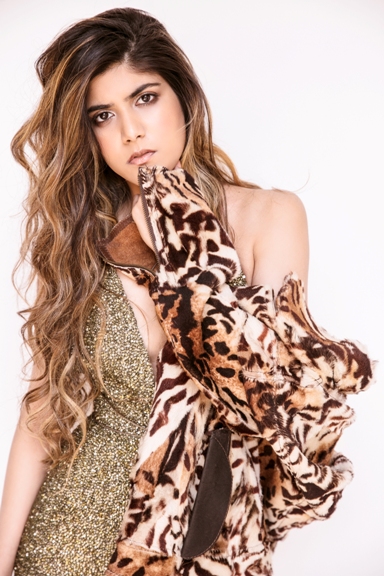 11th March, 2018
Platinum-selling Ananya Birla launches 3rd single 'Hold On'
After the success of her first two singles, Livin' the Life and Meant To Be, Ananya, the first Indian musician to be certified Platinum in the English music category, has released her third single Hold On, which is as beautiful as it is honest, and sees her musing on the pitfalls of love and relationships.
The single is produced by Mood Melodies, (Meant To Be) and is co-written by Ananya.
Now released worldwide across all digital platforms and streaming services, the official music video is live on Ananya's VEVO / YouTube channel.
Keeping her musical sagacity constant, the ingenious entrepreneur and pop songstress has maintained her electro-pop vibe in the smooth flowing soul track. Throughout the track, she experiments with her voice, upping the volume, burying herself down or lengthening notes as she deems fit. It embraces a remarkable sense of fluidity and passion, ensuring the listener can relate to the emotions painstakingly intertwined in the verses.
What's most striking about Ananya's musical repertoire isn't her consistency on subject matters, but rather her cadence which has grown multifold since her debut, just over a year ago.
Speaking on the inspiration for this song, Ananya said, "Hold On' is a song inspired by individuals who have gone through adversity in relationships but upheld their faith in trust and love. Sometimes in life, we are often faced with hard decisions such as holding onto relationships that no longer serve us or entangling ourselves through those very relationships. The concept for this track was coming straight from my gut."
Sharing his excitement Devraj Sanyal, Managing Director and CEO, Universal Music Group, India & South Asia adds, "Though 'Hold On' is only her third single, there's an incredible maturity on how Ananya has developed as a singer and songwriter. The huge success of `Meant To Be' has further built her confidence and I'm personally super excited on the release of the brilliant new single `Hold On' which I'm sure will travel much wider around the world! Needless to say, we at UMG will continue to work tirelessly towards our vision for Ananya which is to make her the first successful cross over popstar from India."
Hold On is available worldwide across all digital and streaming services exclusively on Universal Music Group.
Listen to the song here: