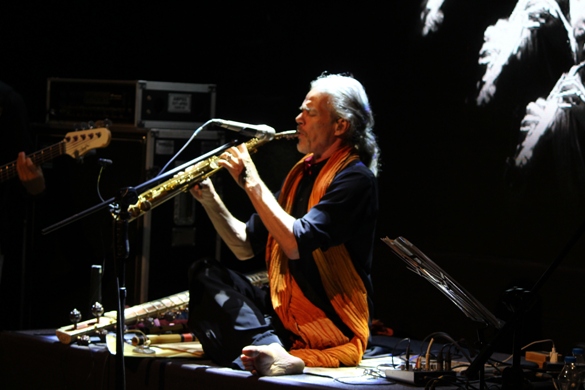 11th March, 2018
"Sounds of Society" a huge success.
Society Tea recently organized 'Sounds of Society' on the occasion of International Women's Day on March 8th and 9th. The event was specially curated by Society Tea for their music property "Sounds of Society" which consisted of handpicked artists performing at the Royal Opera House. The event also showcased The Tea Society Called India campaign prints via an artistically shot photo essay.
On the first day, March 8th renowned artists Monica Dogra, Kanchan Daniel and the Beards, and Soulmate gave power packed performances. On day two – March 9th, Prem Joshua and Parvaaz played some mesmerizing musical tracks.
Talking about the success of the event, Karan Shah, Director, Society Tea said, "We are thankful to everyone who contributed in making Sounds of Society a great success. If there is one ritual that truly symbolizes 'unity in diversity', one common language that transcends regional distinctiveness, it is our love of tea.I think music and tea go hand-in-hand, being integral parts of every Indian household. Through this event we amalgamated both the elements and brought all these talented artists on a single platform".
The campaign images are also available on http://www.teasocietycalledindia.com/. The microsite displays these photo essays of human interest. These 'limited edition' pictures can be bought starting at Rs. 1500/-, proceeds of which will be donated to the NGO of buyer's choice, such as – The Foundation, Advitya and World for All.