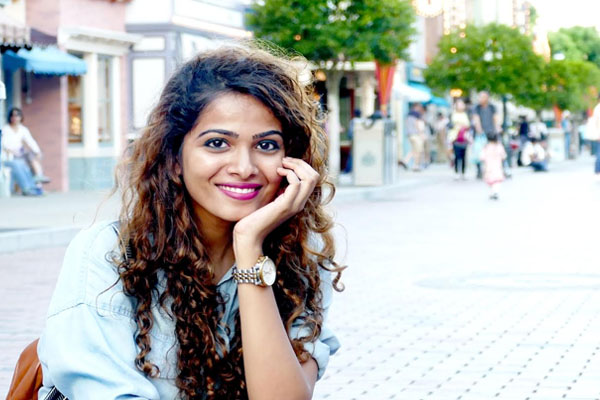 25th May, 2018
Sanah Moidutty recreates a Malayali classic
The incredibly talented singer, Sanah Moidutty is back with another rendition of the extremely famous Malayalam song, 'Shyama Meghame Nee from the movie "Adhipan".
The new arrangement of the song is contemporary while Sanah's vocals retain the original flavour. Moidutty, who is a Malayali herself, takes immense pleasure in rendering and recreating old Malayalam numbers. Her previous renditions, Poomaaname and Ponveene have crossed millions of views on YouTube and has become the ear worm for millions of fans across the world. Her soulful singing filled with intricacies and emotion is always an aural treat to every listener.
Talking about her upcoming release, she said, "Growing up in a Malayali household in Mumbai, Carnatic music and contemporary music has always co-existed since day one. If I'm drawn to the depth in Carnatic music on one side, on the other, I'm equally inclined to the kind of vibrance and colour western contemporary music brings! Rendering such songs, are nothing but expressing my inner creative voice in its most natural element. Its so comforting and inspiring at the same time."
The singer who broke to fame with Rahman's "Mohenjo Daro", has lent her voice to several other composers including Vishal-Shekar, Sachin-Jigar, and Vishal R Khosla amongst others. Over the years, Moidutty has become a sensation with her mellifluous renditions of popular tracks and independent work on YouTube, and her vibrant live shows (solo and otherwise). Moidutty stands as one of the most promising singers in the industry and was recently awarded "Best Singing Sensation" for the year 2017 at the Asia Vision Movie Awards 2017 for the song Afeemi from 'Meri Pyaar Bindu'.