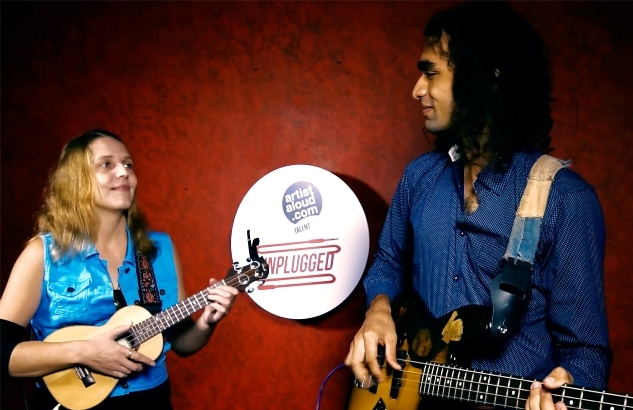 09th August, 2018
Artist Aloud launches 'Artist Aloud Unplugged' – A new music series featuring original content by independent artistes
Artist Aloud recently announced, 'Artist Aloud Unplugged', a new music show featuring curated and talented independent musicians performing in a raw, unfiltered format.
Consisting of 10 episodes, the first season will launch on 15th August with new episodes available to stream every Wednesday 4 pm onwards on Artist Aloud app, Artistaloud.com and Artist Aloud's social media platforms. Each episode will feature a different artiste and allow the viewers to experience their unadulterated performances laced with the natural magic of their voices.
As a platform that stands for independent music, through its new show, Artist Aloud intends to promote creativity and independence while retaining the ingenuity of the musicians' performances, the beauty of their art, expressions, journeys and stories.
Talking about the new music series, Soumini Sridhara Paul, Vice President, Artist Aloud, Hungama Digital Media Entertainment Pvt. Ltd. said, "As the leading platform for independent talent, we aim to provide a holistic stage to artistes that celebratesuniqueness and encourages them to express themselves in their own distinct way. Artist Aloud Unplugged is in sync with our philosophy of putting talent first. We are certain that the show will help in bridging the gap between talent and music lovers and give the audience exclusive access to original music."
Artist Aloud Unplugged Season 1 will bring to limelight 10 artistes from different genres, each with their own unique approach towards music, bringing diversity to the platform and offering the viewers an unforgettable experience.
Artist Aloud Unplugged starts on 15th August. A new episode of the show will be available to stream every Wednesday 4 PM onwards on Artist Aloud app, Artistaloud.com and the platform's social media properties.