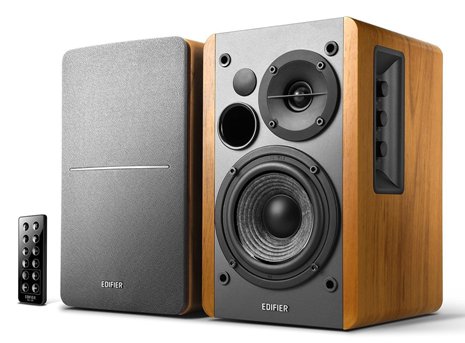 03rd October, 2018
Speaker and audio accessories manufacturer Edifier launched in India.
Edifier International Limited, manufacturer of premium audio solutions for personal and home entertainment has named Mumbai-based DV Technologies as official distributor for the Indian market.
Edifier is no stranger to India with stellar models such as the DA5000 and DA5000Pro 5.1 systems, the successful X100, X400, X600 and M1386 2.1 computer speakers that paved the way for the brand to become a recognised audio brand in India.
Established in May 1996 Edifier is the brainchild of a small group of enterprising music lovers. Guided by the principle "a passion for sound", Edifier has emerged as a world-class designer and manufacturer of award-winning audio systems.
Today, Edifier is focused on developing speakers for the next generation of Indian customers who are technologically savvy, upwardly mobile and keen to enjoy music with a discerning ear.
DV Technologies is led by Tanzeem Shaikh, Director and Vineet Thakur, the CEO who are ready to take Edifier to the next level in India.
Tanzeem Shaikh of DV Technologies believes that they have managed to carve out the right distribution strategy for Edifier. "Edifier provides not just good quality audio for listeners and consumers but also durability and value-for-money. We have received great consumer reviews so far - both through online and offline sales. Our mission is to reach the masses in Tier 1 and Tier 2 cities and make Edifier easily available to them. Consumer perception of the brand is high and we have products to suit all lifestyles and needs."
Arale Leung, Head of Business Development, Edifier International Limited says, "India is a special market for Edifier. We have some of our most passionate customers here who love our older products like the DA5000 or the X series. Those were some of our signature products just for India and we are in good hands working with DV Technologies to continue to grow our presence here. We never left India as a brand but it is only within the last two years that we've taken measured steps to strategically cultivate our presence, grow our fanbase and release products suited for today's sophisticated Indian audience."
This appointment allows DV Technologies to continue to offer Edifier's wide range of speakers, music systems and headphones for personal & home entertainment.