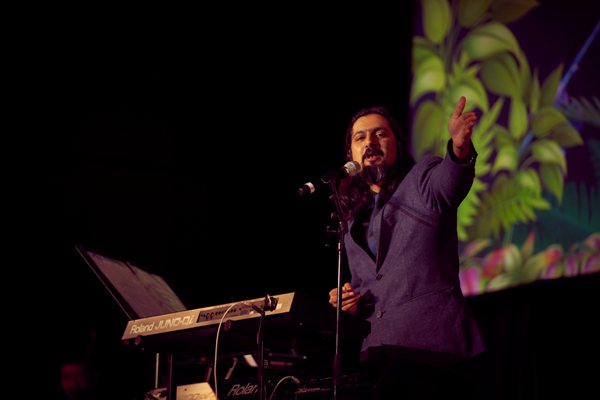 05th November, 2018
India's Grammy winner Ricky Kej performs at the United Nations HQ in Geneva.
Ricky Kej, Grammy® Winner and noted Environmentalist performed at the most prestigious "Palais Des Nations - The United Nations, Headquarters in Geneva" on 31st October 2018, for the 'BreatheLife Concert for a Healthy People – Healthy Planet' which is part of the first World Health Organisation's (WHO) Global Conference on Air Pollution and Health.
In attendance at this high profile concert were several world leaders, elected representatives of Member Nations of the UN, Head of UNOG, Head of WHO, UNEP, World Bank and hundreds of other top officials and bureaucrats representing various organisations and countries from all over the world.
Ricky Kej along with his ensemble of global musicians from Vietnam, South Africa, Ghana, France, USA, India performed his World Music compositions on Clean Air, Water, Land and celebration of Life of all kinds. The concert, a spectacular musical expression of the message of Healthy People – Healthy Planet was a grand success with the august audience present.
Ricky Kej also took this opportunity to make a special tribute to his home state Karnataka on the occasion of Kannada Rajyotsava, and performed a song in Kannada at the concert. Thus creating history, by being the first time ever anybody has presented anything in Kannada language at the historic United Nations Headquarters, Geneva.
An elated Ricky Kej after the concert said, "Having performed across the world at prestigious venues, including thrice at the United Nations New York, and having had my album released at the COP 21, 2015, this performance in Geneva completes the UN circle  It has been a wonderful and one of the most powerful experiences of my life. Performing my music to these Environmental torch bearers from across the globe has been an absolute honor and a dream come true!."