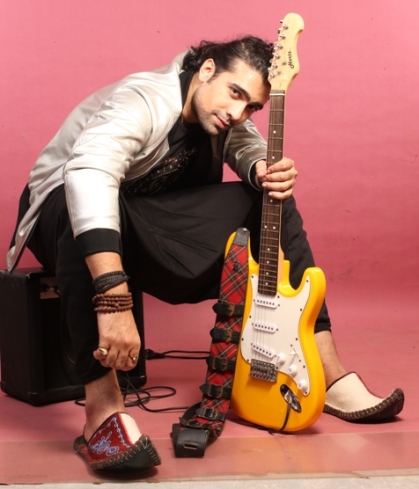 07th January, 2019
Jubin Nautiyal is back with a soulful track for ''Cheat India''
Singer, Jubin Nautiyal known for songs like Humnava Mere, Ankh Lad Jaave, Tum Se is back with another soulful song titled Phir Mulaqat, for the upcoming Bollywood film, 'Cheat India' which is slated to release next year. Jubin teamed up with duo Kunaal and Rangon for the composition of the song, while the music is produced by Aditya Dev. The track has been picturised on Emraan Hashmi; and has an old classical vibe to it, that magically takes you back to the good old days.
Talking about his latest song, Jubin said "I'm trying to build and strengthen by artistic calling. I have sung a very different song for cheat India. It's a Ghazal and will definitely remind my audience of a whole time of music that is forgotten. It's a composition by the duo Kunaal and Rangon and music produced by Aditya Dev. It's a heartwarming song. The moment I play something interesting and challenging then any musical idea matches my ideology. Kunal Rangon wanted to hear the semi-classical side of my voice and so they played me this song. I loved it and here we are".
Further adding to his statement, Jubin shared, "The song was recorded a few months back and has a lot of soul and feel to it. I have dubbed this song a few times due to lyrics and expression changes. When working with musicians who are like minded and strive for perfection, we always get great content out. I am sure people will really enjoy the writing and the composition. To dub this song I had to start listening to the entire classic by Gulam Ali Saab, and Mehendi Hassan Saab to Jagjit Singh to get back in touch with the feel of Ghazal and that's when I did I realize how much I missed listening to them".
"Emraan will be featuring in the song, I am excited to see him lip-sync, as he is one of the best lipsync of our time. I don't know exactly where it is shot but I love the director of the film. I am sure he is done a mind blowing job". he said.
Phir Mulaqat is a ghazal number and Jubin's phenomenal voice adds to the aura of this classic number. Jubin and duo Kunaal and Rangon have done their best to bring back the old world charm through this song. The song is now streaming on T-series youtube channel.