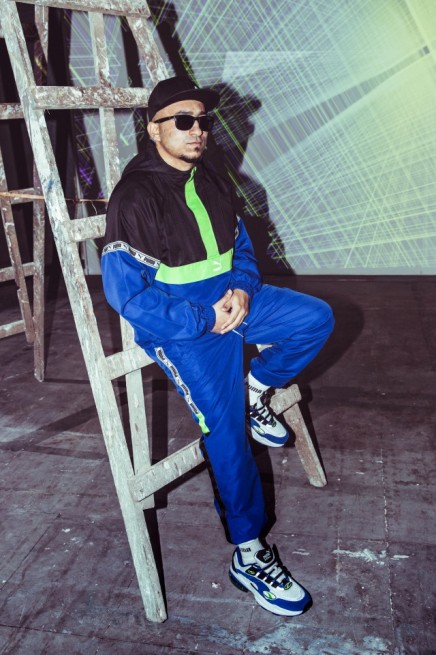 14th March, 2019
Indian hip-hop sensation Brodha V leading face of sportstyle campaign
A sports brand is ready to shock the sound waves of India's alternate culture, in the latest partnership with Indian rapper, lyricist, hip-hop artist and music producer Brodha V, also known as Vignesh Shivanand. A unique and authentic figure of India's hip-hop scene, Brodha V will be a leading face and voice of Puma's sport-style campaigns in India.
The brand has been a catalyst for the growth of hip-hop culture and the community in India and through this association with Brodha V, the brand aims at further cementing its footprint in the space.
Talking about the association Brodha V said, "I am super stoked to be part of this brand. When partnering with a brand, it was very important for me to believe the association works in synergy with my personal ethos and sense of style. The brand has been known for providing a platform for hip-hop culture in India, and have been at the forefront in doing so. With this partnership, I look forward to doing some amazing work with the brand"
The brand's iconic Suede Gully campaign in 2017, was a game changer that magnified the voice of today's hustlers in Indian hip-hop. This campaign was a landmark platform that enabled unique artists to come together and express themselves. The partnership with Brodha V further authenticates the brand's commitment to promote the growth of India's underground, but fast surfacing street culture.