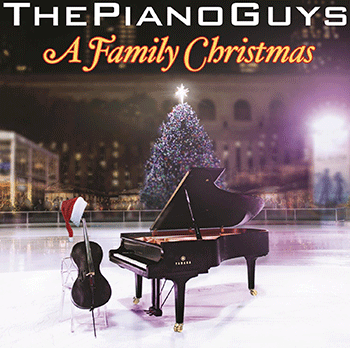 A Family Christmas - The Piano Guys (Sony Music) Rs. 399/-
For those who came in late, The Piano Guys are the YouTube sensation who is making waves with their piano music. They gained popularity through YouTube, where they posted piano and cello renditions of popular songs and classical music. Their videos are something to look out for and marvel at. The five guys have recorded a Christmas album which features some of the Christmas season's all-time classics as well as two original songs. Since their debut effort in 2011, they have recorded three albums to date and A Family Christmas is their fourth.
The album offers up 12 holiday standards, including Angels We Have Heard on High, Carol of the Bells/God Rest Ye Merry Gentlemen, and Silent Night, Good King Wenceslas, We Three Kings, Away in a Manger each of which (in typical Piano Guys fashion). They also take a unique twist on other Christmas classics such as Let It Snow, Winter Wonderland. The album is filled with the diverse classical, traditional pop, rock, jazz and film score components that have typified the The Piano Guys twist. The Piano Guys spent a lot of time crafting the album so that there's something for everybody, and an opportunity to jam and dance around the house, or just sit back with somebody you love. It would've been a boon to also have a festive DVD containing all of their music videos, pop cuts and the Christmas videos accompanying this 12 track album CD.