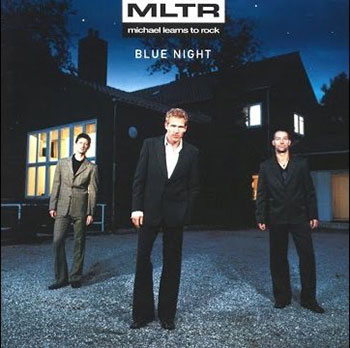 Blue Night –Michael Learns to Rock - (Virgin Records) - Rs. 399/-
Their four previous albums and two compilations have sold 8 million copies worldwide, and the band have long since proved that they have an unusual flair for writing durable pop songs which read far beyond the fly-by-night bands.
The assemblage of 12 new songs coupled with well-penned lyrics, flow less vocals and euphonious compositions, making it seem that this youthful troupe insist on making only super duper music. To Jascha Ritcher, Mikkel Lentz and Kare Wanscher, this album is in many ways a new beginning, since it is their debut as a trio, before long standing bassist Soren Madsen decided to leave in order to purse a solo career. However he is featured as a guest musician on a few tracks. With a heart over-flowing with love, loss or longing and the faith that everything is possible, the noteworthy cuts surely are the great ballad, You took my heart away, Whatever it may take and Blue Night, to more sparkling and fiery pop in the beautiful, Angel Eyes, Watch your back, and One way street.
Though they do get a little noisy or rather rocky, MLTR is not very brazen and harsh, something you find in their 'Nothing to Lose' album. MLTR have like always, kept their primary focus on the great and consuming love – happy or unhappy, with even their melodies here sounding almost the some as their previous albums.
On the whole, 'Blue Night' is crisp, fresh and can surely make an impact on the listener. An excellent addition for your collection.
Rating: ****
Reviewed by Verus Ferreira