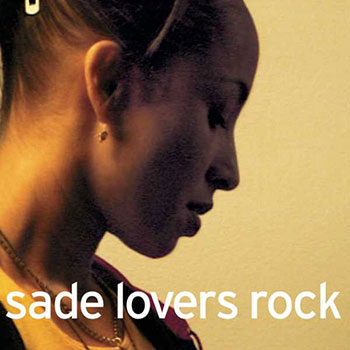 Lovers Rock - Sade - (Sony Music)
'Lovers Rock' is the first collection of new work by Sade (pronounced Sharday) in eight years. But it's a record that's less about those years gone by, than the promise and vitality of the here & now. It's an album that's moving, elegiac and beautiful.
This fifth offering, Helen Folasade Adu, was born in Ibadan, Nigeria and later came to be known as Sade. The album brings forth music, that stays in the heart and in the head, long after the last notes have fallen silent in the same way that embers of a love affair never go cold.
The present offering is deceptively simple, showcasing her remarkable talent as a writer of songs that bear a hallmark of enduring refinement from the spare acoustic Sweetest Gift to the poignant All about our love and the moving Slave song 'this is an album of warmth, intimacy and sensitivity. Besides the title song that appears towards the end of the album, it's the tender, acoustic guitar driven first single, 'By your side' a song about the tensile strength of love, stripped to its essential elements, voice, melody and meticulous instrumentation, that gives you a taste of what the album has to offer.
So if you've loved her earlier album or listened to just her singles like, Smooth Operator or even the cool and sassy rhythms of Paradise you surely won't be bored with this R&B sound that is immaculate and all out to tantalize you. Lyrics included.
Rating: *****
Reviewed By Verus Ferreira