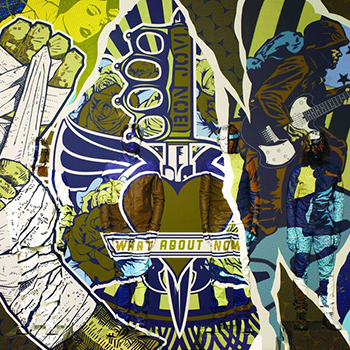 What About Now – Bon Jovi – (Universal Music) - Rs. 395/-
When you think of one of the most loved and successful bands of the glam rock 80s who have been around for over three decades, it's difficult not to come up with the name of one of the best rockers than Bon Jovi.
The band has managed to move and keep with the times of modern rock and this probably is one of the main reasons why the band has remained in the public eye for so long. Since their last album 'The Circle' (2009), and the poster boys of American rock n' roll bring in their 12th studio album with a 12 track, 51 minute hit and miss collection.
Overall, a decent album, that fans of Bon Jovi will relish with concert friendly fist pumping tracks, extra doses of ballads, jamming with a few rock anthems. But more than that, the usual memorable hooks that fans of Bon Jovi look out for like Livin' on a Prayer. Always, Keep the faith and the anthemic It's My Life, are omnipotent on this set.
Produced by John Shanks, the album opens with Because We Can a very positive track, a tried and tested formula, something expected from Bon Jovi that we have seen in older tracks down the years like I'd die for you, I'll be there for you and so on. Songs like Because we can with its infectious hook is the best opener well thought of. It does manage to strike a chord with the listener immediately, especially because the band uses a tried-and-tested formula of putting the best in the very beginning. Expect an unending string of relentlessly upbeat songs like I'm with you, some unavoidably catchy songs in the style that made the Jersey boys famous 30 years ago and kept them there till now.
On Because we Can we have infectious lyrics, a catchy chorus that will leave you humming along "…I don't wanna be another wave in the ocean, I am a rock not just another grain of sand, I wanna be the one you run to when you need a shoulder, I ain't a soldier but I'm here to take a stand, Because we can".
The album proves that the staying power of the Jersey Boys is well bonded. The songs still have their shimmer, though a few downers like Thick as Thieves, Pictures of You, might seem unable to strike a note, but going by the record of their last few albums, we'd say there have been more of hits than misses. For a band whose members are well into their mid 50′s, the music keeps coming and the only reason we can believe is that Bon Jovi has what it takes 'Because They Can'.
Rating: ****
Reviewed By Verus Ferreira