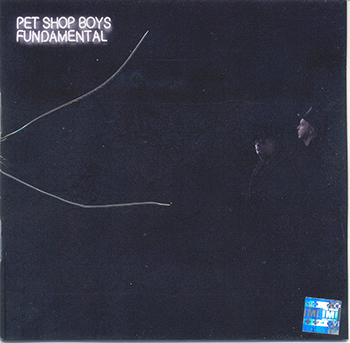 Fundamental – Pet Shop Boys (EMI Virgin)
Just when you wondered where they'd been, the electro godfathers - The Pet Shop Boys nasal vocalist Neil Tennant and Chris Lowe return after three years to the magnificently disco pop of their heyday with an album reminiscent of that era. Their album titles are just one word, but sell magnificently.

The album has every ingredient of a PSB album - a little dance, electronic synth – pop disco, a few ballads and good disco material. 11 new Tennant/Lowe compositions and one track, Numb, written by Diane Warren. Standouts would be I'm With Stupid a witty satire on the relationship between Tony Blair and George Bush from Blair's point of view. It's a love song about how the rest of the world can't understand why you're going out with someone. Psychological, Minimal, with its hitting electro pulse, and Integral slightly fast pop swung around a heavy duty synth – drama. The Sodom and the Gomorrah Show, Casanova in Hell and Twentieth Century may take a while to grow on you due to the change in melodies, but when they do it's the melodies that are catchy.
Rating: ****
Reviewed By Verus Ferreira