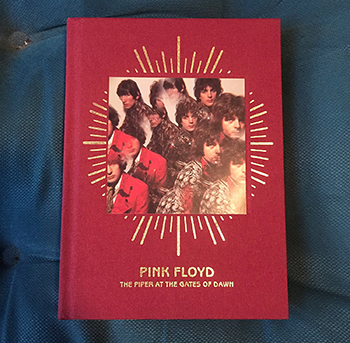 The Piper at the Gates of Dawn – Pink Floyd (EMI Virgin – Three Disc) Rs. 695/-
2007 marked 40 years for Pink Floyd and to mark this anniversary, a special edition of the band's debut album 'The Piper at the Gates of Dawn' which was originally released on 5th August 1967, was re-issued along with a few new tracks that were found. The album charted at No. 6 in the UK.
Discs One and Two contain the full 'Piper' album, represented in both mono and stereo versions with most of the songs lyrics written by Syd Barrett, while Disc Three includes bonus tracks including all Pink Floyd singles from 1967. Thus you have 7 masterpieces such as Arnold Layne, Candy and the Currant Bun, See Emily Play, Apples and Oranges, while Paintbox, Interstellar Overdrive, Matilda Mother see the sound in an all new avatar as they are all three previously unreleased and appear on this album for the very first time.
No one can ever forget the impressive lineup of guitarist, singer and main songwriter Syd Barrett who alongwith bassist Roger Waters, keyboardist Rick Wright and drummer Nick Mason, created one the of the biggest bands that have a large following.
Rating: ****
Reviewed by Verus Ferreira