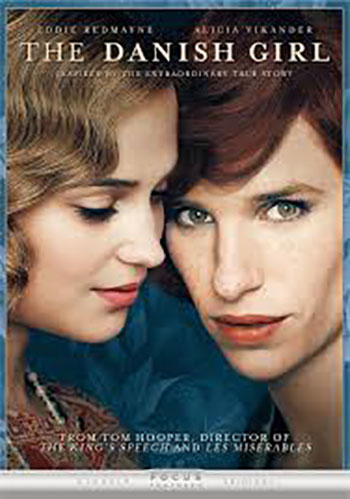 The Danish Girl – (Reliance Home Video) - Rs. 599/-
Cast: Eddie Redmayne, Alicia Vikander, Ben Whishaw, Sebastian Koch
Directed By: Tom Hooper
You can now judge for yourself if Redmayne's most prestigious performance was playing his Oscar winning success story of Stephen Hawking in 'The Theory of Everything' or as the tortured, androgynous woman trapped in a man's body in 'The Danish Girl'. His performance in both films is so fantastic that you just cannot decide which is the best.
Inspired by a true story set in the 1920s, Eddie Redmayne stars as Einar Wegener, a popular landscape artist married to Gerda (Alicia Vikander), also an artist, living in the suburbs of Denmark making a living through their passion for painting. One day, Gerda asks Einar to pose as a woman for a portrait, complete with dress and shoes. From then on, Einar begins to slip into who he's always truly identified as, a woman named Lili.
When Gerda is away, Einar dresses up as a woman and begins to enjoy been seen that way. Gerda cannot imagine the strange events happening in their marriage. She playfully encourages him to attend a party dressed as a woman, but is shocked by what lies in store for her. For Gerda, its fun, but for Einar, there's no going back. Gerda struggles to come to terms with the 'loss' of her husband who cannot turn back his role of a man. Gerda is forced to succumb to his wishes and support him when he consults a doctor in France to do reassignment surgery.
When Lili announces that she's ready to take the final step, despite the danger of such a surgery that has never been attempted before, Gerda has no choice but to let go and face the reality of losing her husband Einar and possibly Lili forever.
Alicia Vikander won the Oscar for best supporting actress and rightly so, both give top notch performances that make this film visually stunning. Einar was reported to be the first man to attempt sexual reassignment surgery which was just being tested in the early 1920s.
Rating: ****
n By Verus Ferreira