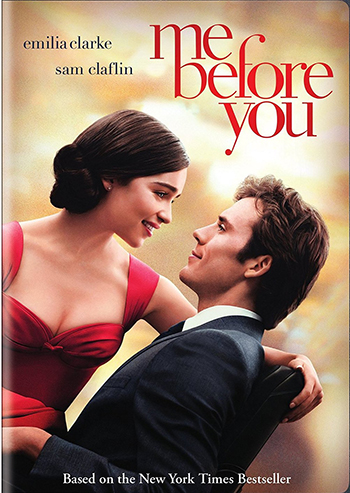 Me Before You – (Sony DADC) Rs. 599/-
Cast: Emilia Clarke, Sam Claflin, Janet McTeer, Charles Dance, Brendan Coyle
Directed by: Thea Sharrock
Bring tissues along when you watch this, because it's a real tearjerker. When released, the film caused a bit of controversy for its strong views on euthanasia in the face of disability, but we would certainly not look at that directly, and instead focus on the story of two young lovers who leave you in rapture in this adaptation of Jojo Moyes' romantic novel of the same name.
Louisa Clark (Emilia Clarke) is a petite British lass working in a small time restaurant. Things go bad when the owner shuts down and Lou is left jobless. At a placement centre she is offered a job as a caretaker, caring for a quadriplegic.
The majestic mansion that houses Will Traynor (Sam Clafin) is something she has never seen before. The stunning English countryside location and the comparison of a rich but depressed Traynor, who's been left a quadriplegic by an accident for no fault of his, leaves Lou sad and confused as to what actually happened to him. Initially Traynor is rude and blunt with Lou, but slowly the two bond like old friends. Lou soon discovers that Will is planning on committing assisted suicide in six months. Stunned by this revelation, she prepares to take Will on an excursion far from his home, in the hope that he would change his mind and show him that life is worth living. As expected, Lou falls in love with Will, but their love is short-lived. Will turns the tables on her and rejects her affections and instead gives her a message that she never expected. The dialogue between the two is touching and weepy. Heartbroken, Lou leaves Will on their return to England.
Would Will have his own way and do what he wants, or will Lou return and be at his side all his life? Love, cry or die is what one answer would be.
A great performance by both actors, with a message that life is hard, but not hopeless.
Rating: ****
Reviewed By Verus Ferreira