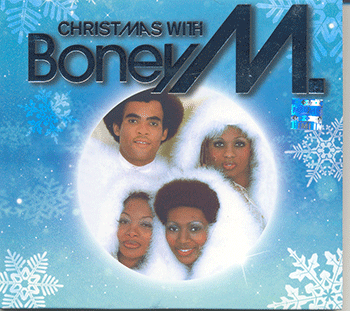 Christmas with Boney M
I grew up listneing to Boney M, and can never really get enough of this Christmas album. BoneyM has taken so many hackneyed classics and turned them out in fine fashion.
'Christmas With Boney M' is a wonderful rendition of various Christmas favorites in a haunting but beautiful West Indies/ reggae/calypso style. My all time favorite Christmas song and the one that I really love is Mary's Boy Child/Oh My Lord. If you have not heard it, the sobre style and the vocals are simply beautiful. The haunting melody that paints the majestic story of the true meaning of the Christmas story actually comes alive.
All the music, has a kind of disco-reggae beat and tempo. A number of secular holiday songs were less inspired, but there are a number enjoyable tunes. The highlight of the best tracks include the stirring When A Child is Born, Jingle Bells, Zion's Daughter, Darkness is falling, Little Drummer boy and don't miss the powerful Christmas Medley. I have always loved the rhythms and harmonies of music with a Caribbean flair. When I heard Boney M's version with the new lyrics blended into the old song, a few songs became my favorite "non-traditional" Christmas songs.
Their voices are pure, the songs are great and I am sure you have all heard the song (played every Christmas on the radio). It's the song that makes your soul sing and you crank the volume up and sing out loud. This is Christmas music at it's best.
A unique and inspirational Christmas album that belongs in the collection of every lover of spiritual and secular Christmas music. Folks, this is an oldie but a goodie. The entire album has something for everyone, it's a complete set of treasures. I always play this from beginning to end and can't get enough of it.
The BEST Christmas music around! Your Christmas will be better just listening to it! I wish they would make such songs again, but that's it, nothing like the good ole 80s songs.
The group peaked in the 90's and is from West Indies. Of course, I'm happy just because of the wonderful recording the one carol. Interestingly, this song opens the album and plays again at the end.
If you are looking for Christmas music that deserves to take the place on top of your list, Christmas with Boney M is the one to pick.
Release: 23rd November 1981
Rating: ****
Reviewed by Verus Ferreira