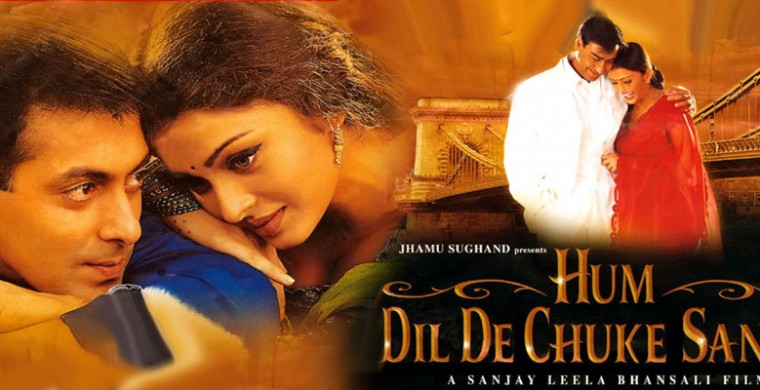 01st October, 2018
5 Highest Rated Films Of Salman Khan
A little over 30 years ago, in August 1988, Bhaijaan of Bollywood appeared on the silver screen for the first time, post which there was no looking back! Salman Khan belongs to a family with rich cinematic lineage; his father Salim Khan is a renowned scriptwriter, best known for revolutionizing Hindi cinema. Having portrayed a myriad of characters, over the years Salman Khan has transformed from a romantic leading man to the most wanted action hero of Bollywood. Celebrating 30 years of his brawn looks, magnetic personality and charm on screen, IMDb presents the list of top 5 films of Salman Khan who won hearts being actor, producer and singer:
Andaz Apna Apna IMDb Rating 8.2
IMDb Synopsis
Two slackers competing for the affections of an heiress, inadvertently become her protectors from an evil criminal. Watch it only Amazon Prime Video
Bajrangi Bhaijaan IMDb Rating 8
IMDb Synopsis
An Indian man with a magnanimous heart takes a young mute Pakistani girl back to her homeland to reunite her with her family. You can watch it on Amazon Prime Video.
Hum Aapke Hain Koun…! IMDb Rating 7.6
IMDb Synopsis
Prem madly loves Nisha, his brother Rajesh's sister-in-law. But when Rajesh's wife dies, the families urge him to marry Nisha for the sake of his baby. Prem and Nisha decide to sacrifice their love. Watch it only on Amazon Prime Video.
Khamoshi: The Musical IMDb Rating 7.6
IMDb Synopsis
Annie, a hearing and speech impaired couple's daughter, meets Raj, who brings music and love to her life. However, this disrupts her peace as well.
Hum Dil De Chuke Sanam IMDb Rating 7.5
IMDb Synopsis
Nandini has to choose between Sameer, the man who taught her to fall in love; and Vanraj, the man from whom she learnt how to abide and fulfill promises of love.