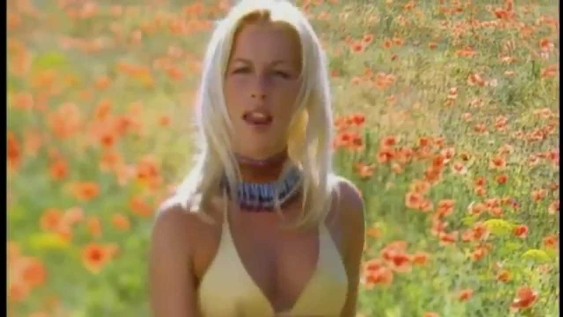 01st May, 2017
Ellie Campbell - A Profile
Sounds familiar, eh? It's the pop star Mantra every season's wide –eyed new popster chants fervently. But when 21 year old English rose Ellie Campbell says it, you got to believe the gal.
Ellie's Cinderella fairytale began on New Year's Day in her hometown, Yorkshire. Bored with her Health and Social Care course at college, she had taken a year off and was juggling two cleaning jobs to earn enough school fees for a switch to Performance Art. Midway through' giving a toilet bowl a vigorous scrub, Ellie Campbell, failed health student and acclaimed bathroom warbler, took stock of her life. Solemnly, she announced her New Year's resolution to her trusty toilet brush confidently saying to herself that she was not going to do the same work around this time next year.
Before this important revelation, Ellie's singing experience consisted of performing on top of a suitcase at family gatherings and pretending she had her own radio show. She also nabbed a prize at her school's talent competition once, winning 27 bars of chocolate. In her case it was no Mickey Mouse club help, no stage experiences. It was pure love for singing honest to good raw talent and lotsa guts honed from being one of 10 kids at home.
It was when one of her sisters sent her photo to UK newspaper The Mirror for a photo spread, an editor suggested she try out some professional modeling. One of the first castings Ellie attended was for a glamour shoot. Not willing to strip for fame, the broke but resolute gal told the photographer she was quite happy being a cleaner, which actually turned out to a blessing in disguise. Getting to know that she could sing the photographer hooked her up with a talent manager, Ben Bates, who had auditioned over 200 female singers unsuccessfully. Ellie got a call soon after, with Ben willing to give her a hearing. She was asked to send in a demo tape after which she would come to know of the outcome. But the determined youngster instead was looking forward to a live audition from the manager that unfortunately was not forthcoming. The determined teen insisted, "If you like me you do, if you don't you don't." This ended up in Ellie singing down the phone to the manager a couple of lines of Whitney Houston's "Run to You" that got her signed on immediately.
Months later, Ben placed her demo to Pop guru, Pete Waterman (he's responsible for kick – starting Kylie Minogue and Steps' spectacular careers) who immediately scheduled a meeting with The Voice. The Big time producer was mighty impressed with her scrumptious blonde – locks – blue – eyes look, but even more so with her power liungs. She got signed onto the Jive record label nine days after she met Pete. It was the fastest deal in the history of the record company.
But first the hard work. Her first two singles "Sweet Lies" and "So Many Ways" got her plenty of attention for UK and Europe press. But that was only the start of what was yet to come. After putting in a year and a half to complete Ellie's dream had finally taken off. Recorded partly in America and Canada, Ellie could well be UK's answer to Britney. The self-titled album soon followed in October 2000.
A musical goody bag full like hook – laden pop treats, sweet ballads and her, "real love", R & B grooves, the album is an exceptionally well produced effort that shows off her silky vocals and confident delivery. From the album Pete Waterman Ltd. and team wrote 10 of the 13 tracks. Ellie's debut single in Asia is the catchier – than – the – flu, anthem, "Don't want you back" that is about a guy who cheats on his girl. She decides she doesn't need him anymore and comes out of thre relationship stronger.
From small town dreamer to pop diva in waiting, being signed onto Britney's label and being equally blonde, beautiful and talented has earned Ellie the tiresome title of Britian's answer to Britney Spears.
She's yummy – lookin', heavenly – soundin' and has plenty of attitude. She's pop new dream girl and she's heading for a splash on the music front in the months to come.
By Verus Ferreira