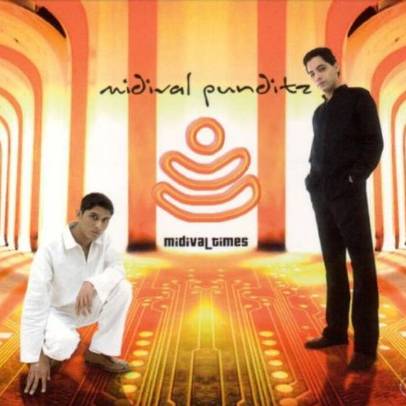 02nd June, 2017
The Omnipresent Raags
The Indian Ocean. No, this isn't a geography lesson. But it's the name of one of the earliest fusion bands. They have dabbled in experimental music, bringing together genres like ICM , Indian folk, rock , jazz and so on. A very popular review by a music critic about this band is, and I quote , "Indo-rock fusion with jazz-spiced rhythms that integrates shlkas, sufism, environmentalism, mythology and revolution".
From professional Indian musicians like Tabla maestro Zakhir Hussain and Santoor artist Rahul Sharma, to new age bands and musicians like MIDIval Punditz and Karsh Kale, to enormously popular You Tubers like Shobhit Bhaivator Indian Raga -each of these artists and many others are expanding the horizons of Indian Classical music. They are out there to create new melodies, retaining the Indian essence but presenting it in brand new avatar. They give popular tracks an interesting twist and create something incredible. Showcase what's natural to us, our heritage ( just like Rujuta Diwekar's diet fundas – keep it local for the most appealing results), and make a mark for ourselves on global platforms. This thus gets them a great response from all around the globe.
What I'd like to point out is that these singers and musicians wouldn't take to Classical Music if they thought it was outdated or only for the bygone era. The best way to stand out is to do what you do best and not ape another. For example, being born and brought up in London, it would have been so easy for youth icon Anoushka Shankar, world renowned Sitar artist and exponent, and daughter of the legendary Lt. Pandit Ravi Shankar, to take up any other genre of music. But she chose to stick to her roots and propagate Indian Classical Music universally. She was nominated for a Grammy award in 2003 in the World Music category for her third album "Live at Carnegie Hall"and became the youngest-ever and first woman nominee in this category.
The videos and performances of Vidya Vox, The Fusion Project, The Indian Jam project are some of the most popular choices for Indian fusion. Classical Music isn't restricted to the virtual platforms and stage performers. Ever noticed while playing the all-time favourite game Antakshari, we tend to easily remember and sing old Hindi film songs in an instant and not the recent churn outs of the industry. Do you know why? Well, that's probably because a majority of those old numbers were set in beautiful and versatile Classical Ragas that gave each song a strong foundation for it to grow on our minds and last for decades.
Evergreen classics like Chandan Sa Badan and Inhi Logo Ne Le Lina Dupatta Mera are composed in RaagYaman, while the R.D. Burman classics like Mere Naina Sawan Bhado (Kudrat) is set in Raag Shivranjani and Kyu Nayi Lag Rahi (1942- A love Story ) in Raag Khamaj.
Some of the recent movies have lovely compositions based on Classical Music as well. Moh Moh Ke Dhaage ( Dum Laga Ke Haisha ) is a beautiful blend of RaagYaman and Raag Puriya Dhanashri. Thanks to Sanjay Leela Bhansali's movies, we have some amazing tracks in the recent times based in Indian Classical music, which also became chartbusters. With songs set in Indian Classical Raags, Bhansali also made use of Indian music instruments like the Sitar, Sarangi, Esraj, Tabla, among others. You can also find some swanky numbers like the Mujra song which had Kareena Kapoor-Khan crooning to Dil Mera Ishq Ka from the film "Agent Vinod", set in Raag Bhairavi, Tauba Tera Jalwa from "Dev D", in Raga Bageshri . The more recent Marathi film "Katyar Kaljat Ghusli" was widely appreciated for its
Did the names of the Ragas baffle your mind? That would perhaps also happen if I wrote this article in Greek or Latin. An unknown language is always confusing. Understanding Classical Music is as cool as knowing an exotic foreign language and being able to converse with those who speak it.
It's all around you, the music, no matter what you listen to, the essence of music remains the same. All you need to do is tune into it.
By Ashwini Narayangaonkar-Kamath
Ashwini Narayangaonkar-Kamath is the eleventh generation of her family to be dedicated to the ancient art form of Indian classical music. As a singer she has performed in India and abroad, has music albums to her credit and successfully runs her classical music academy - Deepak Music Academy all over Mumbai.
For more details do log onto her website:
http://www.deepakmusicacademychembur.com