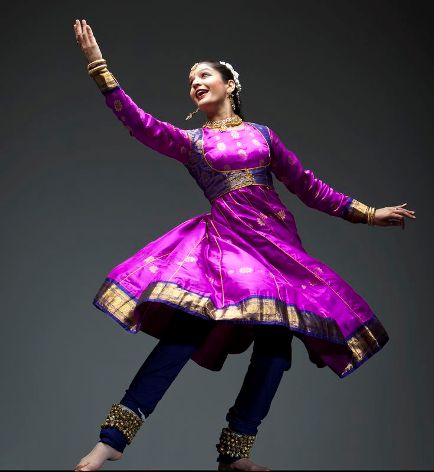 02nd October, 2017
When the Rain Gods sang Malhar !
What an onslaught of rain we have had this year. An indication perhaps of Mother Nature to amend our ways. India has always been affected by the monsoons, either by its absence or its abundance.
Besides impacting livelihoods, the rains have also left their mark on the culture of our country. The monsoons have always been a favourite subject of all art forms. Beautifully depicted in paintings, sculptures, music and dance. And for a good reason too. Even today many regions of our country are dependent on the monsoons and more importantly on its timely arrival. It is the epicentre of a number of lives. In terms of creatively expressing the importance, we have a number of folk songs to call upon, welcome and celebrate the first showers - remember Ghanana Ghanana from the movie 'Lagaan' ?
While there are a number of folk songs and dances welcoming the rains, Indian Classical Music too, drew inspiration from Nature. RaagMalhar is one of the most ancient Raags of Indian classical music. A Raag of the mosoons ! The word 'Malhar' in Sanskrit means 'mal' as in impurity / dirt and 'har' which means defeater . In simple words, to purify or cleanse. The swars of the Raag ( when sung correctly ) were said to have the energy to attract and compel the rain clouds to pour. This is one legend associated with Miya Tansen, who was one of the nine jewels in the court if Emperor Akbar.
Geniuses of Classical music in those eras were known to induce meteorological events with the power of their mind and swars of Raags. We already know that the swars have an element of physics in them in the form of sound waves and frequencies. It is a scientifically proven fact that different swars produce different frequencies. Such frequency variations can produce innumerable and unimaginable effects even today. Like cracking glass, causing nausea, controlling blood pressure and much more. Let's leave our cynical attitudes aside for a minute and try to imagine how it must have been in those times. Geniuses like Tansen were nothing short of celestial beings. Their talents and skills were divine blessings - truly God gifted.
There are various musical works by western classical maestros like Beethoven's Pastoral Symphony and Vivaldi's Four Seasons in the form of orchestral music that imitate the sounds of nature and have said to evoke a response from nature. ICM does the same with its countless set of Raags; each distinct and unique made up of selected swars.
While these legends belongs to the bygone era, I came across a report in The Times of India stating a similar occurrence not so long ago. The town of Surat was struck by famine in the year 1948. Pt. Omkarnath Thakur, a stalwart of the Gwalior Gharana and an extremely renowned Classical singer, educator and musicologist was based in Surat at that time. The citizens requested him to perform Raag Megh Malhar and invoke the Rain Gods. Panditji obliged and for three days the town was soaked in his melodious voice. On the evening of the third day, it began to drizzle and Surat was relieved of the hardships. Though Panditji dismissed it saying it was the result of people's prayers, this incident reflects our belief in the power of music – its power to heal, to soothe, to transcend us into another world.
At a time when India was at its glorious best in the medieval era with prosperity and riches, when Kings and dynasties patronised the arts, especially classical music and when a number of musicologists and artists created musical masterpieces, Indian Classical Music flourished. This was an era of discovery and innovation, experiments and miracles. Legendary masters like Miya Tansen, Baiju Bawra, Surat Sen , Meera Bai and many others, composed Raags and songs dedicated to the rains. With this came variations in Raag Malhar – Megh Malhar, Gaud Malhar, Ramdasi Malhar, Jayant Malhar. However, the version created by Miya Tansen is perhaps most famed - Miya Ki Malhar. Lyrical compositions set in these Raags describe green pastures, blooming romances, bright spirits, fresh hopes and new beginnings. In ICM , every Raag creates a different mood ( Rus). This is because of the specific combinations of swars that cause the peculiar effect in the atmosphere and on the singer's and listeners' minds. RaagMalhar is no different. In fact, depending on the way it is sung/ played , it can create two very distinct feelings; one depicting the harsh and intimidating avatar of the rains ( thunder and lightning ) - 'Raudra Rus' and the other that creates a very calm and romantic feeling in our minds - 'Viraha Shringaar Rus'.
Here's hoping that we have a change in the form of Malhar, that the thunder showers pass and we Mumbaikars have a pleasant end to this season.
By Ashwini Narayangaonkar-Kamath
Ashwini Narayangaonkar-Kamath is the eleventh generation of her family to be dedicated to the ancient art form of Indian classical music. As a singer she has performed in India and abroad, has music albums to her credit and successfully runs her classical music academy - Deepak Music Academy all over Mumbai.
For more details do log onto her website:
http://www.deepakmusicacademychembur.com