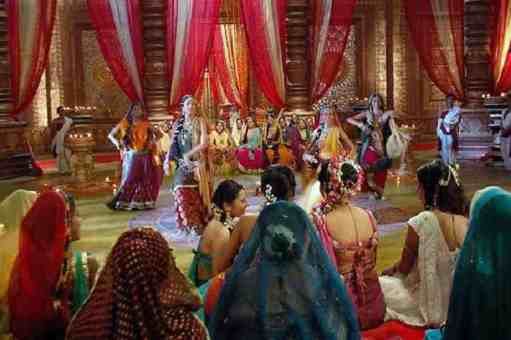 04th December, 2017
Indian Weddings and the Sangeet
"True love stories never have endings." —Richard Bach, American writer
Just like Indian weddings where the celebrations start with the now indispensable 'Sangeet' (a song and dance ceremony) as a pre-wedding celebration which goes on perennially till the couple's first born and the next of kin.
The cities of Mumbai and Delhi are known for their penchant for organising lavish Sangeet parties. Inspired by the feisty preparations depicted in Bollywood movies, this has now become a trend across the country with families going the whole nine yards to make it a success. Sangeet parties are much revered in the Indian landscape and serve as a melting pot for members of the two families to get better acquainted with each other.
Mention the word 'Sangeet' and it evokes a multitude of memories from Bollywood movies notably amongst which are "Hum Aapke Hain … Koun" and "Dilwale Dulhhaniya Le Jayenge"; the music, the dance moves, the tease and the happy finale!
What once was a simple uniformed musical band or a "Shehnai" (South Asian Music instrument) music performance at most weddings, has now transformed into festive of mammoth proportions. Today, the 'Sangeet' occasion has become a key aspect of every Indian wedding. Family members of the bride and the groom in question throw caution to the winds and conceive a myriad ideas for not only the theme, attire and the cuisine but most importantly for a play-list of the most desirable and foot-tapping movie songs to dance to. Dance specialists are hired at humongous amounts of money for the occasion to be a roaring success and members of both the families are trained for days 'en advance'. Remember the English movie 'My big fat Greek wedding'? Well, that sums it up for the Indian landscape as well.
Rahul Pardasany has become a coveted name in choreographing such occasions because of the aplomb with which he makes everyone dance to perfection. A city like Mumbai has no dearth of choreographers but Rahul has become the 'chosen' one for more than one reason. His uniqueness lies in creating distinct choreography sessions for every new wedding assignment that comes his way. In a short span of time, Rahul Pardasany has acquired much acclaim for his 'Boom Bollywood' choreography moves which bring to life, some of Bollywood's most popular wedding songs. Like the late Michael Jackson whom he idolizes, he firmly believes in "Don't stop till you get enough"….
'Tis the season of weddings and you don't have to look too far too pick the right choreographer!
Are you ready to sashay onto the dance floor?
Link- facebook.com/RahulPardasanysBollywoodDanceWorkout/
Contact Details:+91 8655 33 8205 or Email at rahul.pardasany88@gmail.com