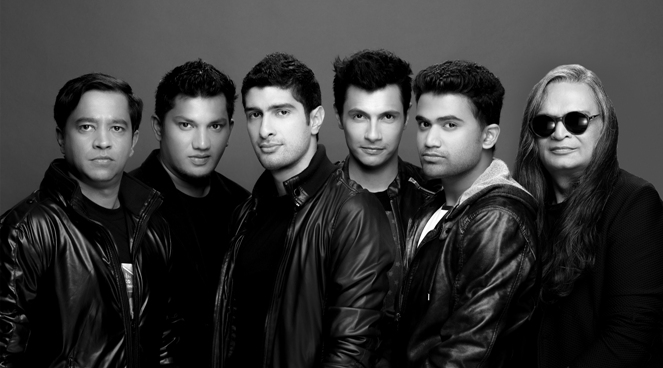 08th June, 2018
Mumbai's Top 20 Indie Acts – Part II
In our second part of Mumbai's Top 20 Indie Acts, Verus Ferreira decided to track down 20 music makers who are not only playing at every club in the city, but who are also seen at every major music festival.
Divine
A local boy from the slums of Mumbai, Vivian Fernandes who goes by his stage name Divine, has brought his own style of hip hop that talks about his self-experience on the rigors of life, adding the Bombay style of slang, catchy beats and Hindi style of rap. He recently released a new song Farak which talks about his imaginative life adventures over the years while highlighting his pillar of strength which is his mother. He also hopes to launch his debut album soon.
Mihir Joshi
While he still fulfils the need to play Bollywood at times, he is now primarily into original material and a few covers. He enjoys doing The MJ Show a continuation of what he did on radio but on a visual medium. His debut album 'Mumbai Blues' in 2014 was well received by many who spoke about its city centric base.
The Other People now known as OneEmpire
Despite playing covers and being labeled a cover band, if you've listened to them at any of their numerous gigs, you can be sure they are really good at what they do. Most people believe that playing covers is the "easy way out", but according to frontman and lead vocalist Zarir Warden he assures you that those saying so are horribly mistaken. "They have no idea what they're talking about." With one album to their credit that consists of original as well as cover songs, the band have worked extremely hard and over a period of time have built up a name for themselves and are one of the most sought after band in town.
Voctronica
No instruments, no minus one tape, just beat boxing Indian Classical, Pop, Blues and Rock music in a passionate way. Voctronica is India's first all-vocal ensemble and comprises Avinash Tewari, Raj Verma, Warsha Easwar, Arjun Nair and Clyde Rodrigues, who through their vocals showcase the power of the human voice. They were noticed after that did a mix of A. R. Rahman songs titled 'Evolution of A. R. Rahman'. They are a treat to watch.
Bombay Bassment
The lineup of this band that has been around for over fifteen years,consists of BB founder's drummer Levin, bassist Ruell. Originally from Kenya, the third member is Bob Omulo who has been a vocal champion of the hip hop scene in India since the last 12 years and has made his base in Mumbai being the voice box of BB. He is a veteran MC and DJ and his lyrics and sound twist around the rhythms of his life. Omulo also has his own DJ nights at different venues in the city. The fourth member is co-producer and DJ Chandu.The band have two albums, their self-titled album in 2014, and 'BombayBassment X FUNC VIP', a collaborative effort with producer Randolph Correia aka FUNC. The bandalso became the first Indian hip-hop act to play at Glastonbury festival in the UK, thus cementing the way for newcomers to follow.
Prateek Kuhad
Prateek Kuhad is known for his distinct voice in the indie music circuit. The singer-songwriter recently won the 'Best Indian Act' trophy at the 2016 MTV Europe Music Awards. After releasing his debut album 'In Tokens & Charms', in January 2015, he firmly established himself as one of the front-runners in the Indian independent music scene. The album was also selected as the Indian Indie Album of the Year by iTunes. Kuhad's unique blend of minimal, folk arrangements and pop rock melodies, effortlessly captures life's complexities in his songs. The Delhi based singer has performed all over the country and has also abroad and also made his Bollywood music debut by singing Kho Gaye Hum Kaha in the movie 'Baar Baar Dekho'. He has a new single releasing soon.
Whistling Melodies
"The Bridge on River Kwai" is perhaps the most loved whistling tune. So also Bollywood songs like Ye Shaam Mastani,Ye Dosti. A team of whistlers that go by the name Whistling Melodies regularly whistle to such songs at their shows. Whistling Melodies consists of six members who can whistle to almost any song.They have performed at a variety of events, like the Kala Ghoda festival, TV reality shows, Radio events, Commercials, private musical performances and so on. They also performed for the Chinmaya Mission where the theme was Bhakti and Shakti Bhajans and patriotic songs. Part of the team has also won an award for the Allied Arts Competition at the International Whistling Convention held in China. Jagat Tarkas is the reigning champion in the Seniors Category of the International Whistling Convention held in Japan.
Anish Sood
Goan DJ/ Producer Anish Sood is one of the hottest dance music talents around and is one of the most prolific artists to break through the Indian dance music scene. Superfly featuring Anushka Manchanda and Nanok has the ingredients of pop and dance, whilehis latest Going Under, a groovy dance anthem would surely magnetise you to the dancefloor. He understands his audience and his originals and live sets effortlessly blend across House, Electro and Techno,which ensures that he's just as comfortable playing arena-sized crowds and intimate nightclubs. He's performed alongside David Guetta, Dmitri Vegas and Like Mike, Steve Aoki, Afrojack and Axwell to name a few.
The Local Train
The four - member independent rock band is known for their hit singles and edgy music videos. With an explosive live act in their arsenal they have performed at some of the most prestigious stages across the country. The band comprises of Raman Regi (Vocals/ Acoustic Guitar), Sahil Sarin (Drums/ Backing Vocals), Paras Thakur (Lead Guitar/ Backing Vocals) and Ramit Mehra (Guitar/ Backing Vocals). The band is releasing their new single Khudi which will be out soon.They are also working on their second album to be released by September 2017.
Dhruv Ghanekar
Ghanekar is a well - known face in Mumbai circles, not only because he was the co-founder of the now defunct Blue Frog, but more so because the music he makes is the kind he thoroughly enjoys making. As founder of rock band Chakraview in the nineties, Dhruv's tryst with music like many musicians has never changed. Besides scoring the music for a host of Bollywood movies and ad films, his most recent foray was the creation of his own record label Wah Wah Music. The guitarist, composer and singer has also jammed with a number of jazz musicians both from India and abroad and on his second album "Voyage" he explores an all new sound. He is one artist watch out for.
Collated by Verus Ferreira