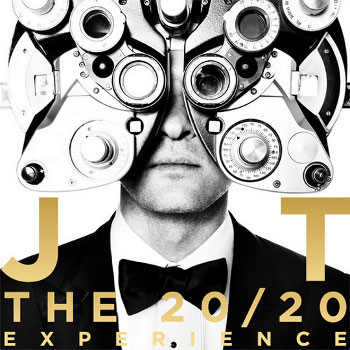 The 20/20 Experience – Justin Timberlake - Sony Music Rs. 399/-
- By Verus Ferreira
Good or bad thing no one knows, but Timberlake managed to set a fan following just like his boy band N'Sync. He is the man who's kicking up a storm right now, and after a six and a half year hiatus, he's back with a new sound, bringing with him his producer Timbaland, proof that they are the perfect pop duo. The album is influenced by all genres of music and melds jazz era finesse, soul, modern beats and smooth R & B; it is a far cry from his previous work
Justified
(2003) and the highly sexual, fashionably futuristic album,
FutureSex/Lovesounds
(2006).
While we are used to the 3 and 4 minute songs, on JTs album, many of the 10 songs run 7 or 8 minutes, except for one which clocks a little over 5 minutes. The most probable reason JT has extended the songs could be his segment wise layering of each song with loads of instruments and vocal experiments. So you won't find dancehall, house or auto tune sounds here, but pure classic R & B / pop. The sound of violins opens the album, and for a moment you might just wonder if this is a JT album or an operatic set. The track,
Pusher Love Girl
has heavy beats, intoxicating in the first of several nods to the Rat Pack. JT's first single
Suit and Tie feat
. Jay-Z is a slow jam, one up over his lead single
Sexyback
years ago.
Let the Groove Get
In has horns popping on and off, cajoling slow percussion, with Timberlake's voice well oiled and Timbaland's simple pop effect making it a good dance jig, very radio friendly. The song kicks off with a samba feel, before The King of Pop is channeled on the tail end of the track.
By far, most of the lyrics are on Timberlake's marriage. In 2006 it was when he was dating Cameron Diaz and almost on the verge of a breakup. Now married to Jessica Biel, he unfurls his love flush in the songs. He speaks of his love obsessive devotion, the woman of his dreams. The delivery is soulful, with influences of Motown and R&B. But JT's lyrics are not only directed towards sex, but go deeper.
Mirrors
looks like a happening love anthem with words that go
"You are, you are, the love, of my life"
. The song speaks about someone you can't live without. On
That Girl
he croons passionately
"I'm in love with that girl, and she told me, she's in love with me."
we assume the multiple Grammy winner is referring to his new lady love.
Spaceship Coupe
is packed with a welcome electric guitar solo to echo across the cosmos.
Those who followed N'Sync would know that Timberlake has always been a vocal force and here too he has headlined on all the songs, aside from Jay-Z's guest verse on snappy single
Suit and Tie
.
While there would be many takers for the album, those who have listened in on his previous work, would be a tad disappointed as the album lacks innovation, especially coming from JT who has worked with Britney, Madonna and many others. One wonders why the title
20/20
, maybe the next 10 songs might just appear later in the year and hopefully allowing fans to enjoy something much better and familiar JT.